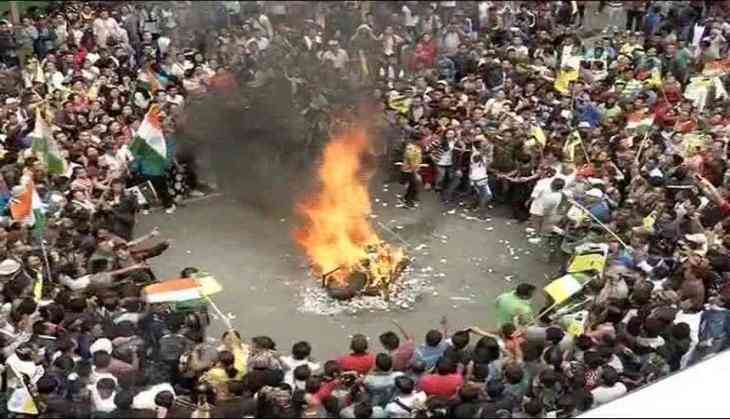 The Gorkha Janmukti Morcha (GJM) on 27 June burnt copies of the tripartite Gorkhaland Territorial Administration (GTA)? accord at several places in Darjeeling.
The landmark Gorkhaland Territorial Administration accord was signed on July 18, 2011 between the Centre, Bengal government and GJM, paving the way for a semi-autonomous body to rule the hills.
The burning of the accord symbolises total rejection of the agreement into the struggle for statehood.
The GJM earlier in the day took out a 'Tubelight' rally in Darjeeling.
Thousands of morcha supporters came down on the streets to take part in the agitation.
Earlier, an indefinite bandh was called in the hills by the GJM on June 15.
With supplies running out and the vacations to start shortly, the boarding schools of Darjeeling are facing a harrowing time due to the shutdown.
The indefinite shutdown has also hit hard the famed tea industry with the premium quality 'second flush' tea leaves going waste causing heavy losses to the garden owners and putting at stake the livelihood of more than two lakh tea workers.
Darjeeling is home to 87 tea gardens and the ongoing shutdown has pushed them to the brink.
-ANI