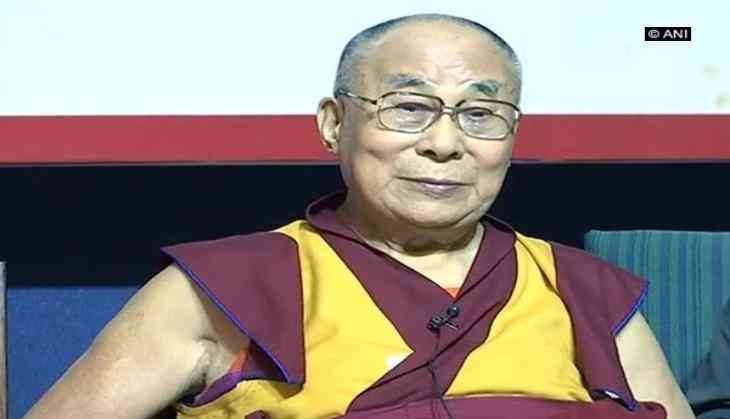 The Dalai Lama on Wednesday condemned Pune's Bhima-Koregaon violence saying that people should not mobilise against any religion.
Speaking to the media here, he said, "Religion is a personal business and matter. We should not mobilise like we are Hindus, we are Muslims. This is not right. What is the value of anger? Anger is not good for health. More compassionate mind is good for health."
On January 1, a youth was killed in a clash between two groups during an event to mark 200 years of the Bhima-Koregaon battle that took place near Pune.
The spiritual leader further called upon the Indians to revive the ancient Indian knowledge.
"India has a great potential. A combination of modernity and ancient Indian knowledge, that is what the world really needs. All my explanations come from India. Indians should pay more attention to this knowledge and rigorously should revive these things," he added.
Earlier also, the monk had said that India was 'neglecting' the ancient knowledge and heading towards the western culture.
Addressing a gathering in Uttar Pradesh's Varanasi, he said, "Modern Indian is neglecting ancient thoughts. Modern India is too much westernised. You should pay more attention to ancient India knowledge. Modern Indian should not forget their knowledge."
--ANI