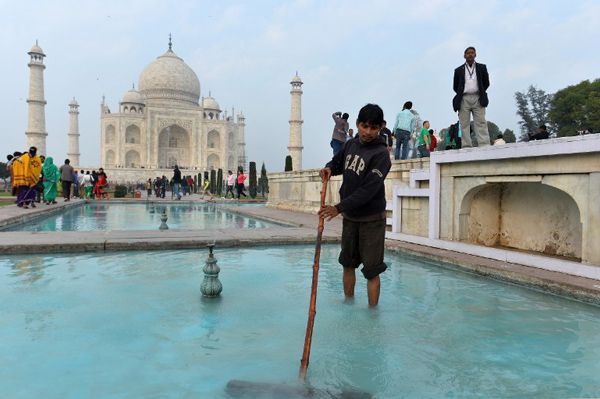 After a lawsuit raised questions on the religious origin of the 17th century white marble monument Taj Mahal, Culture Minister Mahesh Sharma told the Lok Sabha that the government hasn't found any evidence to give credence to the claim that the it was a Hindu temple.
He was replying to a query on claims made by a lawsuit that the Taj Mahal built in Agra by Mughal Emperor Shah Jahan was originally a Shiva temple.
In the written reply Sharma also stated that he was aware of the pending lawsuit in a Agra Court and that the controversy around the religious origin of one of the most popular tourist attractions in India hasn't had any negative impact on tourism in Agra.
Earlier this year six lawyers had moved a Civil Court in Agra with the plea to declare the 17th century Mughal monument a Hindu temple.
The court had admitted the plea and sought responses Union Ministry of Culture and the Archaeological Survey of India, asking them to reply by May 6. The next hearing has been scheduled for May 13.
The Archaeological Survey of India had earlier dismissed the claims that the 17th century Mughal monument is a Shiva temple.