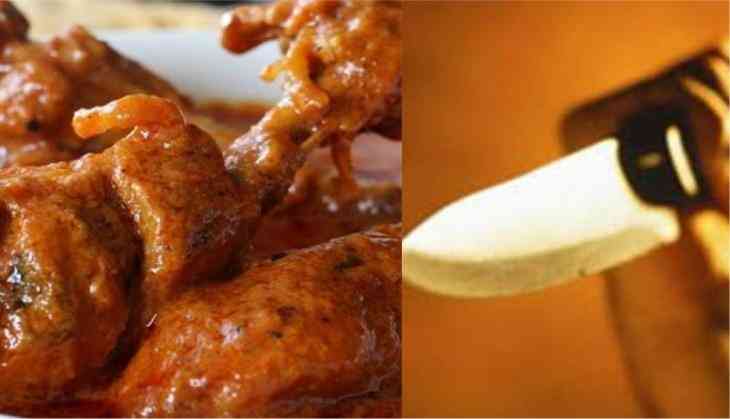 In an unbelievable and shocking incident, a Hyderabad man was killed in a fight over a chicken dish at an engagement party on Monday. The fight started when the man was being served chicken curry late during the event.
According to reports, the incident occurred at around 1.30 am in a marriage function hall in Hussaini Alam area near Hyderabad's Charminar.
The incident took place in the afternoon at around 1.30 PM at an engagement ceremony hall in Hussaini Alam area near the Charminar.
According to reports, a police officer said three people were taken into custody and they were on the lookout for the other attackers.
An argument broke out between the two groups, where the guest at the ceremony. The groups were waiting for the chicken curry to be served to them at the dining table. A couple of the guests felt insulted as the dish was being served late and were offended by each other's reactions and comments.
Following the curry served late the group returned with 15 people, some were armed with knives. The group then stabbed the hosts which led to the death of a man on the spot. The fight took place in the ceremony the left one man injured and was later rushed to the hospital.
The attacker's group also entered the women's section at the ceremony, leading to the further panic.
Also read: Indians killed in Iraq: Mortal remains of 38 Indians killed by ISIS in Mosul reaches Amritsar