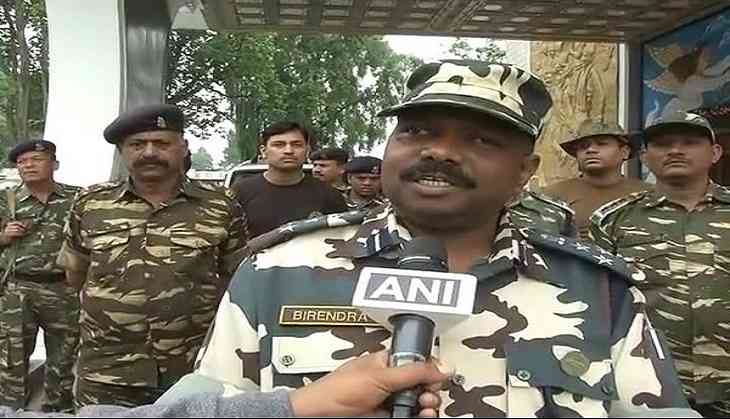 The Central Reserve Police Force (CRPF) on Friday said the situation in the protest-torn Darjeeling is improving.
Deputy Inspector General (DIG) of CRPF B.K. Toppo told ANI that his team, in collaboration with the West Bengal Police is trying to make maximum efforts to combat the volatile situation in the region and restore peace.
"The violence in the region is reducing. We are assisting the West Bengal police to our best to combat the situation. Six companies have been deployed in the region. We are making maximum efforts to safeguard the tourists. I suggest that a solution is chalked out through discussions. Such protests are causing loss to them. Here everything is dependent on tourism they must sort things through talks," said Toppo.
Earlier in the day, a healthcare centre in Lodhama and a hydel project in Rimbik were set ablaze by some miscreants.
The police yesterday raided GJM chief Bimal Gurung's office and recovered arms, arrows and cash.
Gurung had said that the police were working like the All India Trinamool Congress (TMC) cadre and the fight wouldn't stop even if all the Central Reserve Police Force (CRPF) personnel of country were sent to Darjeeling.
"The police work like TMC cadre. Even if all CRPF personnel of country are sent here, our fight won't stop," Gurung said.
Earlier, as many as six parties including the GJM and the Bharatiya Janata Party (BJP) adopted a resolution for a separate Gorkhaland state.
The Trinamool Congress (TMC) did not attend the meeting.
The Ministry of Home Affairs (MHA) is monitoring the situation developing in Darejeeling.
ANI