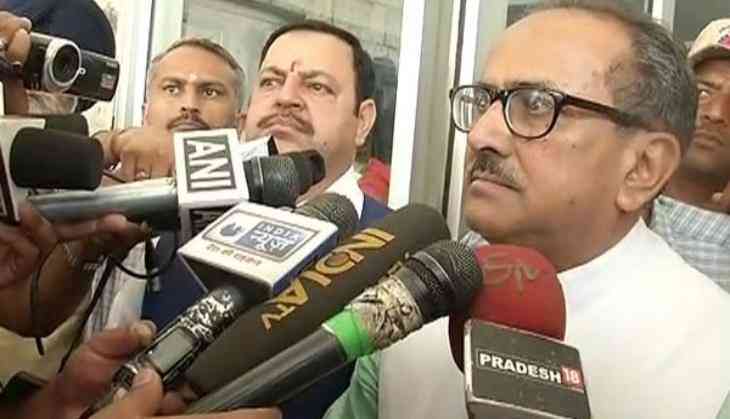 CRPF jawan heckled: Jammu & Kashmir Govt. makes arrests, launches probe (ANI)
The Jammu and Kashmir Government has arrested a few people and also initiated a probe in connection with the video that emerged showing a Central Reserve Police Force (CRPF) soldier being assaulted in Srinagar.
'We strongly condemn this act. We have initiated an investigation into this matter and as far as I know few people have already been arrested,' Jammu and Kashmir Deputy Chief Minister Nirmal Singh said.
The latest development came after the CRPF registered a FIR against the culprits.
On Wednesday, PRO of the CRPF Bhavesh Kumar said that they were trying to ascertain the exact location of the video and the uploader.
'This video is not made by our security personnel. We also got this through the social media. An unknown person has made this video and uploaded it. After seeing the circumstances, we think that this can be from some area of Budgam. We are trying to ascertain the exact location,' CRPF PRO told ANI.
The viral video features a CRPF personnel using immense restraint even when he is attacked by an angry mob at a polling booth in Srinagar. The video shows the Jawan walking when suddenly a civilian attacks the soldier. The impact of the attack led to the Jawan's helmet roll down the road. This caused him some injuries.
-ANI