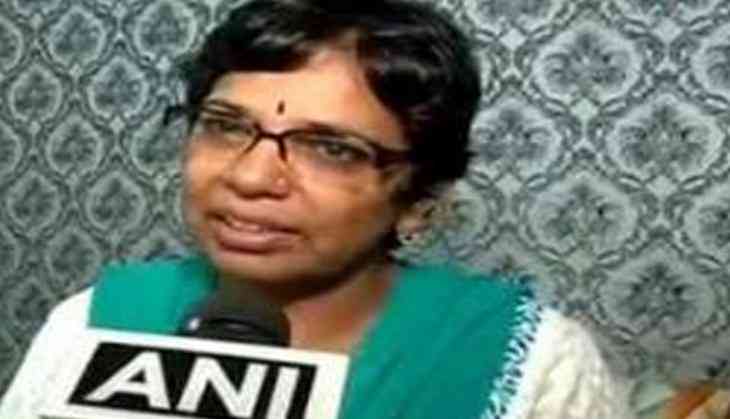 The Bharatiya Janata Party (BJP) on 12 December expressed serious concern over the high rate of crime and low conviction rate in Tripura.
Quoting the recently released data of National Crime Record Bureau (NCRB), BJP Mohila Morcha president Vijaya Rahatkar said Tripura, which has a very small population in comparison to other big states, has the highest crime rate against women in the country.
Rahatkar said, "Though according to the report published by the National Crime Records Bureau 2016 - in crime against women Tripura stands at 14 but in comparison to the small population the crime rate is very high, which is a matter of concern."
Scoffing at the Left Front Government, she said that the state records for the lowest national conviction rate and the prime reason behind it is that the ruling Left Front.
The BJP women cell president said, "In Marxist ruled Tripura which has only 24 percent conviction rate is the lowest in the country is in fact encouraging crime and a matter of worry."
According to reports, Mizoram has the highest conviction rate with 88 per cent, Meghalaya and Manipur finished second and third respectively. Even Nagaland and Sikkim were ahead of Tripura with 42 and 36 per cent.
-ANI