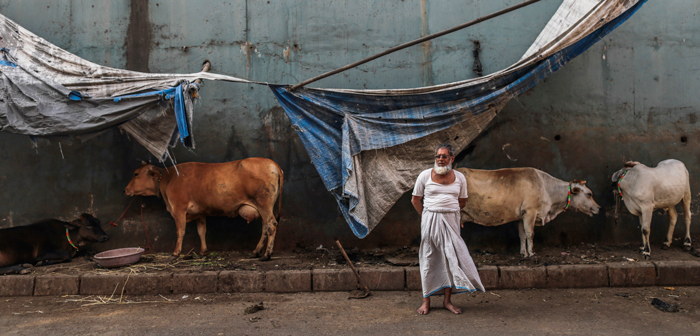 If you are looking for protection from atom bombs, then you have an easy protection - cow dung. A booklet released by the Muslim Rashtriya Manch, an RSS offshoot, has made many such bizarre claims and put nothing scientific on record to substantiate these claims. This is clearly an attempt to persuade Indian Muslims to give up beef.
The booklet claims that cow dung can also render hydrogen bombs ineffective.
According to a report in The Hindu, the booklet titled 'Cow and Islam', claims: Radioactivity does not affect a place painted with cow dung or affects it only marginally.
The Muslim Rashtriya Manch doesn't stop here.
Formula for social harmony
The booklet claims that Muslims should shun beef and this would serve as the best guarantee for harmony among faiths. It claims that beef was not eaten during the rule of Mughal kings and worked very well in many areas.
Muslim consuming disease in the form of beef
The booklet claims that strength of mind, intellect, and character will increase if one stops eating beef.
It further tries to bring home the point that Muslims should avoid consuming disease in the form of beef.