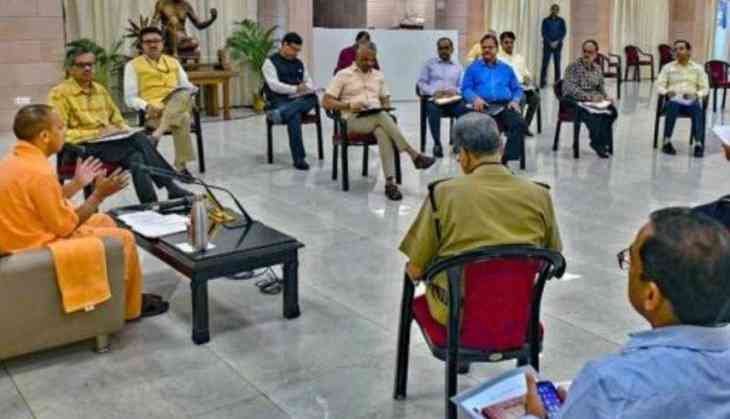 No public gatherings will be granted in the state of Uttar Pradesh till 30th June, Chief Minister Yogi Adityanath stated on Saturday in the midst of concern over the increasing numbers of coronavirus cases. The order, which will have an effect on large gatherings like political rallies and social functions, has been described as a requisite measure to curb the spread of Covid-19.
"Chief Minister Yogi Adityanathji has given strict instructions to the officers that no crowd of any kind can be gathered by June 30. This decision has been taken with the intention of keeping the corona under control," Mrityunjay Kumar, the media advisor to the Chief Minister, tweeted.
The decision was considered after UP Chief Minister convened a meeting with the chairpersons of 11 committees assigned to handle coronavirus outbreak in the state.
The decision also comes as the centre today re-opened shops in residential areas, besides malls and shopping complexes. However, states have been given charge to override or alter these orders, if needed.
The orders are also not relevant in hotspots and containment zones, of which UP has several. Lucknow District Magistrate Abhishek Prakash has been quoted by ANI as saying that there will be no relaxation on lockdown guideline in Lucknow.
At least two states have stated that they will not permit shops to operate before assessing the situation. Delhi will hold a review later today.
On Friday, Yogi Adityanath also stated that his government would bring back migrant workers stranded in other states as a result of the lockdown.
These men and women, left jobless and without money or shelter in other states after the lockdown temporarily ended almost all economic activity, will be brought back in phases, Yogi Adityanath said.
Previously, The UP government had sent 1,000 buses to bring back migrant workers, as well as around 300 buses to bring back students trapped in Rajasthan's Kota.
Uttar Pradesh has so far reported more than 1,600 crornavirus cases, with 25 death. Across the nation the total tally of Covid-19 cases has crossed 24,000 with 775 deaths.
Also Read: Home ministry announces new set of relaxations amid lockdown; know what can open, what can't