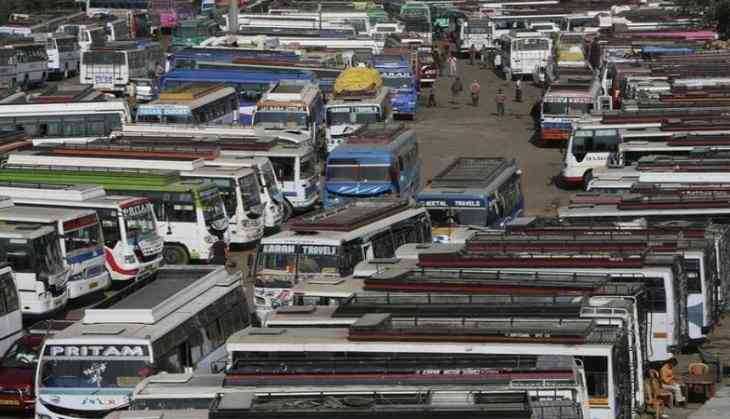 The Reserve Bank of India (RBI) on Thursday asked employees to work from home in the midst of coronavirus outbreak in India.
RBI has instructed all its employees including those working in its headquarters in Mumbai, Maharashtra.
The state of Maharashtra has been the worst hit in terms of positive cases as the overall number rises to 172. Of the three people who lost their lives after testing positive, one was a Mumbai resident.
The central bank's measures comes after an administrative order passed by the Mumbai government in a bid to curb the virus.
In Maharashtra, where the positive cases has crossed 45, CM Uddhav Thackrey's government has urged people to stay indoors as much as possible, asked employers to reduce work force at offices, and close all places of mass gatherings.
The government has also increased thermal screening across the state and instructed the companies to abide by all preventive measures.
On the other hand, the Punjab government on Thursday banned all inter-provincial public transport going towards Sindh as a preventive measures in a bid to limit the spread of coronavirus.
"In view of preventive measures to be adopted for containment of coronavirus, it has been decided to immediately stop all inter-provincial public transport heading towards Sindh in the larger public interest till further orders," said the notification issued by Punjab Provincial Transport Authority.
The entry of tourist and visitors to recreational locations including tourism in Murree and other places has been suspended while shopping malls will shut at 10 pm. Only pharmacies, general stores and factories will be open.
In thick of an upsurge in Covid-19 cases across the country, provincial government set out for a lockdown on Thursday to restrain the outbreak.
The deadly pathogen, which surfaced in China's Wuhan city in December last year, has infected over 200,000 people globally with over 9,000 deaths.
Also Read: Community transmission concern in Tamil Nadu after second positive COVID-19 case
Also Read: China reports zero new infection of coronavirus for the first time since Covid-19 crisis broke out