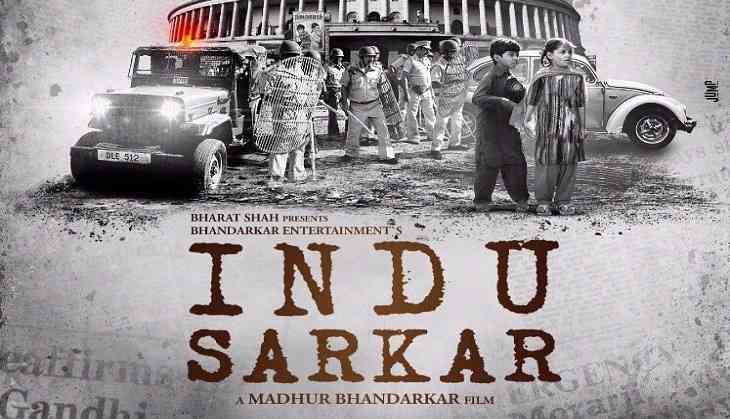 Reiterating Congress leader Sanjay Nirupam's request, Maharashtra Leader of Opposition (LoP) Radhakrishna Vikhe Patil on Saturday wrote to state Chief Minister Devendra Fadnavis to intervene in the matter revolving around the controversial movie 'Indu Sarkar' based on the Emergency imposed by former prime minister Indira Gandhi.
Patil expressed the Congress' apprehension that the movie might have distorted the historical facts which may hurt the sentiments of the Congressmen and the public at large and so the movie must be exhibited to the Congress first and then be released.
Patil further said the Chief Minister should assure this so that law and order situation post the release of the movie is maintained.
Earlier on Thursday, filmmaker Madhur Bhandarkar censured the controversy surrounding his movie and asserted that the movie is not a documentary, but a work of fiction.
"This is completely wrong, and controvery like this should not happen because I made a film as a filmmaker and I'm saying that 70 percent of film is fiction and 30 percent is reality. The reality is based on the books and the documentaries made on them. I don't understand the demand that they (the Congress) want to watch the movie before its release.
Let my film get censor board clearance and the moment it is released in the theaters, you can go and watch the film," Bhandarkar said.
'Indu Sarkar' is based on a 21-month long period, from 1975 to 1977, when the then prime minister Indira Gandhi unilaterally had a state of emergency declared across the country.
The trailer of the movie led the Congress party to ask the Central Board of Film Certification (CBFC) for a review before it comes under the scanner.
In this regard, Congress leader Sanjay Nirupam wrote to CBFC chief Pahlaj Nihalani, expressing the grand old party's wish to watch the movie before it is 'censored'.
"The trailer of the film says it's a film on Emergency and hence, we can see the likes of our beloved leaders like Indira Gandhi ji, Sanjay Gandhi ji and other senior leaders of the India National Congress. We, therefore, want to be certain that our leaders are not shown in bad light and hence, would like to see the film before it's censored," Nirupam mentioned, in a letter addressed to Nihalani.
Few other political outfits have also expressed dismay over the movie, while some have taken to Twitter to threaten Bhandarkar against the movie's release.
The movie is slated to release on July 28.
-ANI