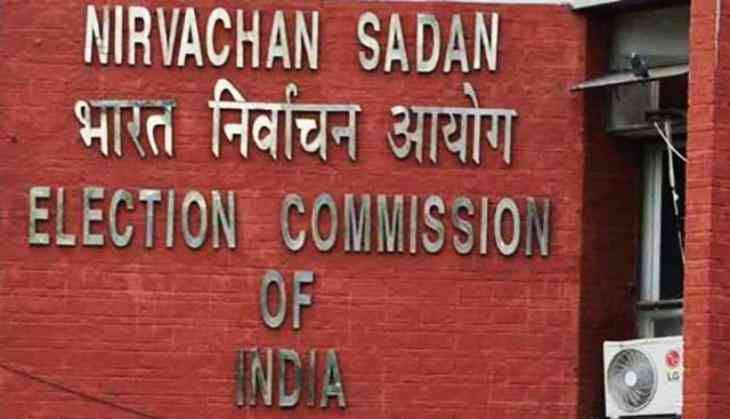 The Congress Party today accused the Arunachal Pradesh Government with manipulating the bye-election in the Pakke-Kessang assembly constituency in East Kameng district on July 11.
Accusing state chief secretary in-charge Satya Gopal and chief electoral officer (CEO) for misguiding the Election Commission of India (ECI), Arunachal Pradesh Congress Committee president Takam Sanjoy said that the election commission has declared today "all proceedings taken so far in pursuance of July 5 bye-election notification are declared as null and void".
He produced a copy of ECI secretary S B Joshi to the media at the Press Club here, which categorically quoted the July 11 Chief Secretary's letter: "that under the current difficult climatic conditions, the conduct of the poll as per the schedule may not be possible as movement and retrieval of polling team are likely to be adversely affected".
All candidates reached the constituency on July 10, including Biyuram Wage (BJP), former deputy chief minister Kameng Dolo (Congress), former health minister Atum Welly and B C Tok (Independents). When Dolo and Tok went to returning officer's office to file nominations today, they were told about postponement of bye-poll, he said.
Though Wage and Welly had filed their nominations on July 11, the state's CEO gave false information to the ECI that "no nomination paper have been filed by any aspiring candidate" on the same day.
Sanjoy demanded the transfer of Gopal, who is already under transfer orders, within 48-hours, or else the Congress would call for a day-long shutdown to ensure it.
The postponement of the bye-poll to be conducted on July 29 is in total violation of the Representative of People's Act, fishy and undemocratic, Sanjoy claimed and exhorted the ECI to take note of infringement of its constitutional authority and reconsider its decision not to postpone the poll indefinitely.
He said representatives of all political parties should have been invited for a discussion, but the acting chief secretary did it arbitrarily.
"We will examine, consult legal consultants and file a case to ensure the democratic process," he said.
Sanjoy said,"We will not be silent spectators if the CMO and officers are hell-bent on manipulating the election process. About 100 cameras have been installed to monitor all officers' movement in the constituency".
Sanjoy alleged that the BJP Government is in a mess in the state.
-ANI