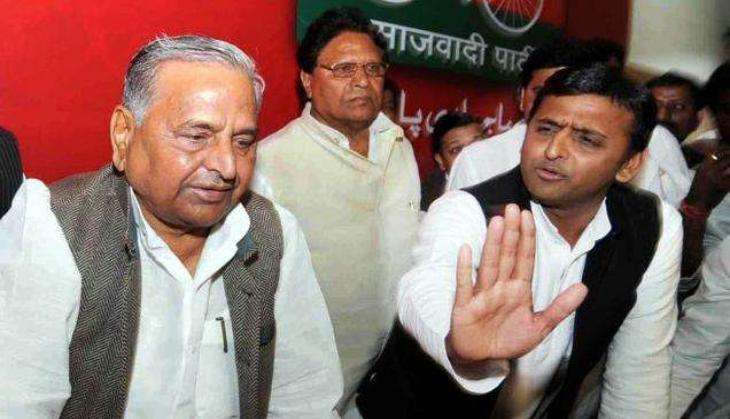 Following the Samajwadi Party's silver jubilee celebrations in Lucknow on 5 November, the Congress snubbed the SP and said that Uttar Pradesh Chief Minister Akhilesh Yadav and his uncle and party state chief Shivpal Yadav still hold grudges against each other.
The grand old party of India added that the rift was quite evident during the party's silver jubilee celebrations.
Congress leader Meem Afzal said that though the rift in the Samajwadi Party is its internal matter but unity is still missing in the ruling party in UP.
"The members of the Samajwadi Party might have tried their best to portray harmony but in reality the relationship has gone sour and they still hold grudges against each other," he said.
"It was clearly visible on stage during the event. Though it is the internal matter of the SP but when things like these happen, we can say that unity is still missing in the party," he added.
The Chief Minister and his uncle stood on the stage together holding swords in their hands. Rashtriya Janata Dal (RJD) supremo Lalu Prasad Yadav, who was also present on the occasion, attempted to create amity between them as he asked Akhilesh to touch his uncle's feet.
The Chief Minister while addressing the gathering took a dig at his uncle. "You have given me the sword, obviously we will use it," Akhilesh said.
This came after Shivpal's veiled attack on Akhilesh. "I had recently said that while some are lucky to have things happen for them in life and some get everything in inheritance, there are some who get nothing despite toiling hard," Shivpal said earlier.
--With ANI inputs