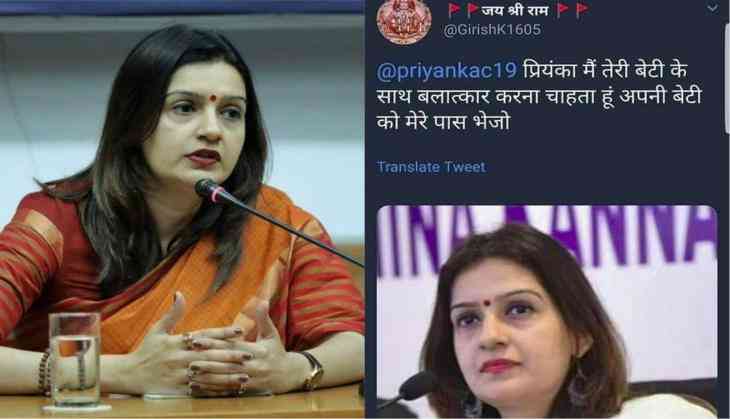 Congress spokesperson Priyanka Chaturvedi on Monday has approached Mumbai police and filed a complaint as she has received rape threats at her 10-year-old daughter on Twitter by a troll account user. "I have filed a complaint at the Goregaon police station. Police have assured me of prompt action in the matter," Chaturvedi told PTI.
In the tweet, which was deleted later, a user @GirishK1605 had said would rape Chaturvedi's minor daughter.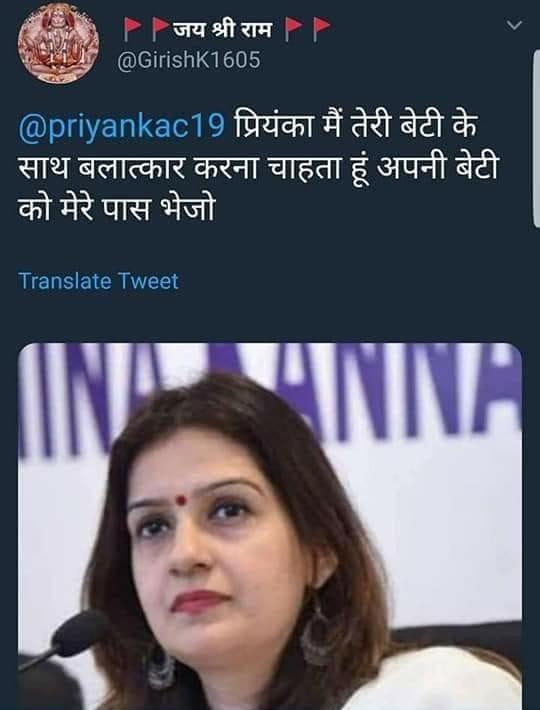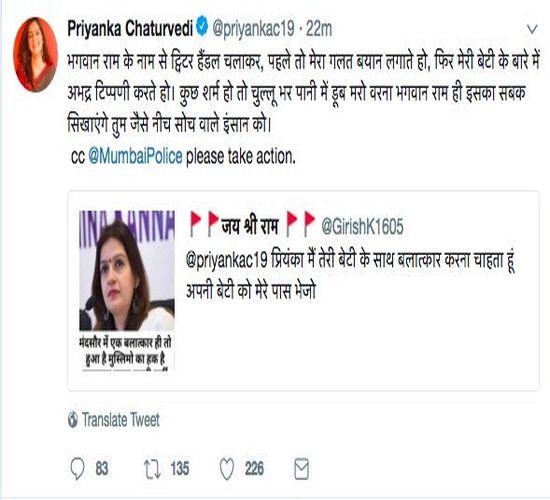 According to Chaturvedi, she became the troller's target of online harassment after a quote falsely attributed to her in connection with the recent gangrape of an eight-year-old girl in Madhya Pradesh's Mandsaur district was shared on social media. "The quote on Facebook showed that I was supporting the accused," she told NDTV. "This went viral on various social media platforms."
This incident happens at a time when MEA minister Sushma Swaraj has become the target of hate messages on social media platforms like Twitter.
Also read: Sunanda Pushkar death case: Congress leader Shashi Tharoor moves an anticipatory bail plea in Delhi Patiala House Court