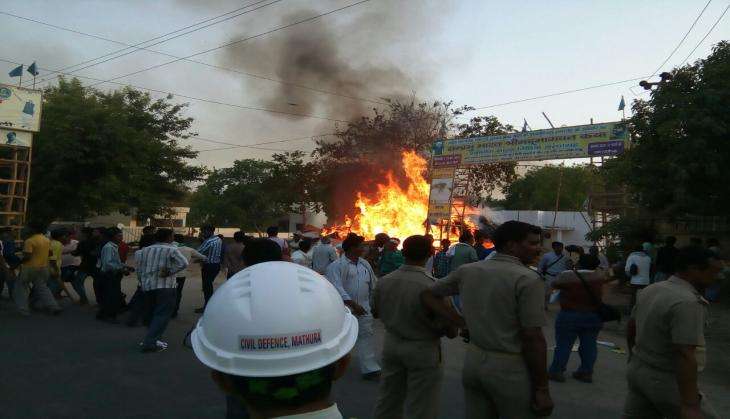 Expressing grave concern over the Mathura violence, the Congress party today cornered the Akhilesh Yadav-led Samajwadi Party government over the deteriorating law and order situation in Uttar Pradesh and questioned the ignorance of the local police for being unaware of the ground reality.
Terming the incident unfortunate, Congress spokesperson Shobha Oja said, "3,000 people were illegally occupying this Jawahar Garden for last two years. And when the police tried to vacate them, they opened fire."
"It is a matter of great concern how people had arms and ammunition and how it was used against the police. This speaks volumes about the law and order situation in UP. It shows how ignorant the local police was about these people who were living in this garden," she added.
At least 14 people, including two cops, were killed in violent clashes between the police and illegal occupants of a land in Mathura's Jawahar Bagh area last night.
Meanwhile, Union Home Minister Rajnath Singh had a telephonic conversation with the Uttar Pradesh Chief Minister and assured him of help from the Centre in the wake of the unfortunate incident.
Superintendent of Police (City) Mukul Dwivedi and Farah Police Station SHO Santosh Yadav were among those killed when the Swadheen Bharat Subhash Sena (SBSS) activists opened fire at the police party that attempted to evict them from Jawahar Park late last evening.
Two bullets hit the SHO, who was declared dead on arrival by doctors at Niyati Hospital while SP (City), who was placed on ventilator support at a private hospital, succumbed to bullet injuries later.
-ANI