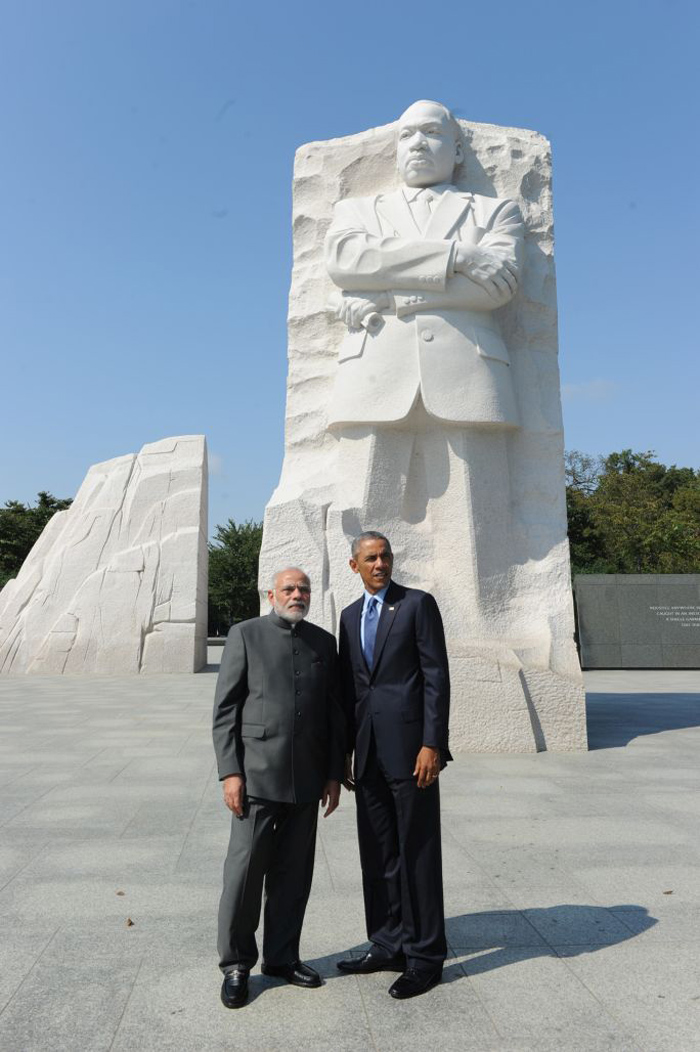 The Congress Party on Sunday said it is extremely unfortunate that Prime Minister Narendra Modi didn't speak on grave issues, including the atrocities on Dalits, in the country and instead chose the 13th edition of his ' Mann Ki Baat' programme to highlight his upcoming foreign tours.
"It is extremely unfortunate that the Prime minister didn't touch on any issue i.e. the burning issues in the country at the moment. He gave complete elaborately of his programmes in Britain. He didn't touch on kind of communal tension, atrocities that are taking place on Dalits, he did not talk about price rise. He talked about Ambedkar, but he didn't spoke about Dalits," said Congress leader R.P.N. Singh.
"He did not condemn the comments made by his ministers on Dalits. However, he spoke elaborately about his foreign tours. He is India's PM and should have spoken about the burning issues of the nation," he added.
Prime Minister Modi said he is going to United Kingdom to inaugurate the memorial where Dr. Baba Saheb Ambedkar stayed in London. He said the place will inspire future generations.
The Congress had earlier launched a scathing attack on the Prime Minister for his studded silence on the untoward incident in Sunpedh, a village in Faridabad, where two Dalit children were burnt alive.
-ANI