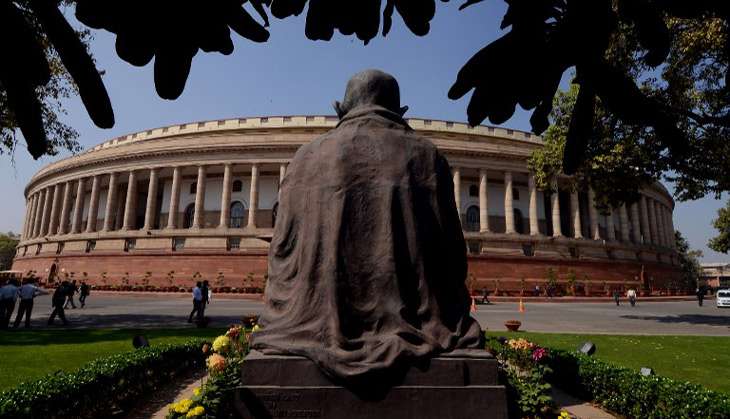 Rajya Sabha witnessed heated exchanges between Congress and Samajwadi Party members on 3 August over the recent instances of crime in Uttar Pradesh. The leaders engaged in a verbal duel over the 29 July incident where a 335-year-old woman and her teenage daughter was gangraped in Bulandshahr.
Raising the issue during Zero Hour, Congress leader Rajni Patil said that the number of incidents of rape and other atrocities against women was on the rise and there was an urgent need for the House to take note and discuss the issue.
Samajwadi Party MP Jaya Bhaduri Bachchan lashed out at the Congress, claiming they were shedding "crocodile tears" over the Bulandshahr gangrape issue and warned them against politicising crimes against women. She said she had given the notice to discuss the issue several days ago but lamented that the notice had not been accepted yet.
"I do not care which part of the country the incidents have taken place. I want to discuss. I do not want to politicise," she said.
Congress leader Ambika Soni shot back at Bachchan, saying it was a minister of the SP government in Uttar Pradesh who was playing politics over the incident.
Minister of State for Parliamentary Affairs Mukhtar Abbas Naqvi said the ghastly incident, whether in Uttar Pradesh or any other part of the country, needs to be condemned in strongest terms and strictest action taken against culprits. Maintaining that law and order is a state subject, he said expressed hope that the UP government would act strongly in the case. "We are ready for discussion on women's security. Please give notice, we will discuss it," he said.
As the Congress members continued to raise the issue and SP members vociferously reacting back, Deputy Chairman PJ Kurien said the matter raised was very, very serious and every member was seeking a discussion. "No problem. Please give notice," he said.
CPIM leader Tapan Kumar Sen said that a notice for short duration discussion on the issue was given a few days ago and it is pending in Chairman's office. Kurien said a discussion could be held on security of women and atrocities against them. "I assure it. There is no problem... Government has said it is ready for discussion," he said asking members to resume their places.
SP leader Naresh Agarwal said that Bachchan had given a notice under rule 176 for short duration discussion on the issue almost a month back. The Uttar Pradesh government, he said, had take prompt action in the Bulandshahr incident which has been appreciated by the whole country. "If politics is played on the issue, we will also politicise," he said.
BSP leader Satish Mishra sought to counter him saying the main accused has not been arrested in the incident. "If there is a notice, it will be examined. There will be discussion," Kurien said.
He forcefully asked members to resume their places and allow the listed business to be taken up, following which the House took up business.
--PTI