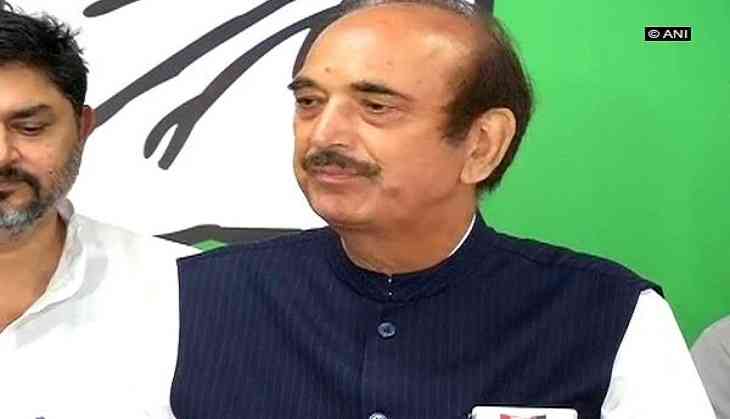 After the Bharatiya Janata Party's parliamentary board named Bihar Governor Ram Nath Kovind as its presidential nominee, the Congress on Monday said the decision was taken without consensus.
"During the meeting, senior leaders of the Bharatiya Janata Party (BJP) had said that they will inform us before any announcement for a consensus, but they informed us after taking the decision. The Centre apprised the senior leaders, Congress president Sonia Gandhi and Manmohan Singh about the announcement over phone after taking the decision. So, there is no question of mutual consent. We didn't expect this from them," senior Congress leader Ghulam Nabi Azad told media here.
Asserting that the decision was one sided and taken without mutual consent, Azad further said the grand old party would not comment on the BJP's presidential nominee for now and would meet on June 22 to formally discuss the matter.
"The Congress party doesn't want to comment on the name of the candidate announced by the NDA government. We only want to say that we had expected that before they take the final decision on the candidate, they will come back to us and other political parties to build a consensus first. But that doesn't happen," he said.
He further said that the meetings which were called by the BJP to discuss the presidential nominee's name with the opposition parties were mere a formality and a PR exercise.
Kovind was announced as the presidential nominee of the BJP-led NDA party president Amit Shah.
Shah further said that the saffron party hoped that the Dalit nominee, Kovind, would remain unchallenged as the choice and would be unanimously selected as the next President of India.
Shah also informed that BJP leaders have talked to Congress president Sonia Gandhi, who told them that they would hold discussions over the presidential nominee and proceed further.
The parliamentary board of the BJP met here today to discuss the upcoming presidential election.
Prime Minister Narendra Modi, Union Ministers Sushma Swaraj, Nitin Gadkari and M. Venkaiah Naidu and other senior party leaders deliberated on the names for the top constitutional post.
The election for the next President of India is to be held on July 17 as President Pranab Mukherjee will demit the office on July 24.
The Election Commission of India (ECI) issued the notification in this regard and the process of the nomination has started that will continue till June 28.
-ANI