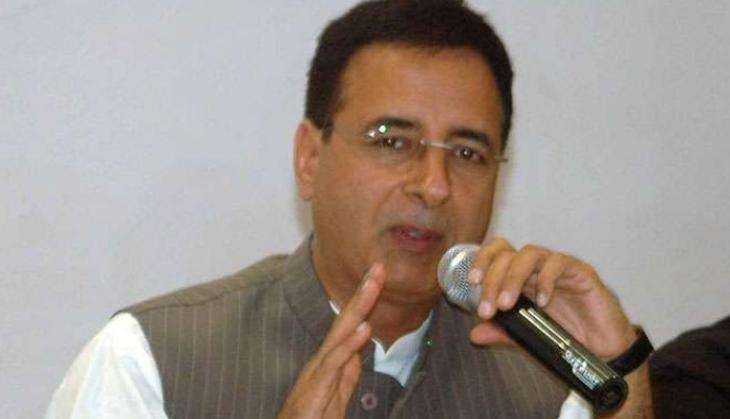 Extending support to the people of Tamil Nadu demanding lifting of ban on the bull-taming sport Jallikattu, the Congress on Thursday said it respects the rights of the state to protect the tradition of the festival.
"The Congress respects rights of people of Tamil Nadu to preserve the culture and protect rich tradition of Jallikattu," Congress leader Randeep Singh Surjewala told ANI.
Appreciating the peaceful manner in which the youth of Tamil Nadu are protesting, Surjewala put the onus on the government to take an appropriate decision.
"The Congress Party respects the peaceful and dignified manner in which Tamil Youth have come forward to put forward the protection of the intrinsic culture of Jallikattu. The ball lies in the government's court now and they must decide appropriately ensuring respect for sentiments as also the necessary safe and safeguards in place," he said.
Earlier today, Tamil Nadu Chief Minister O. Panneerselvam met Prime Minister Narendra Modi urging him to pass an ordinance to lift the ban on the sport.
"I gave a letter to the PM saying that ban on Jallikattu must be lifted and Centre should draft an ordinance on it," Panneerselvam told the media after meeting the Prime Minister.
In response to Panneerselvam's request, Prime Minister Modi earlier in the day assured the Centre's full support to the Tamil Nadu Government.
The Prime Minister told Panneerselvam that the Centre would be supportive of steps taken by the state government.
He, however, added that the matter is sub-judice.
Meanwhile, the protest demanding the lifting of the ban on the sport has been going on since Tuesday night.
--ANI