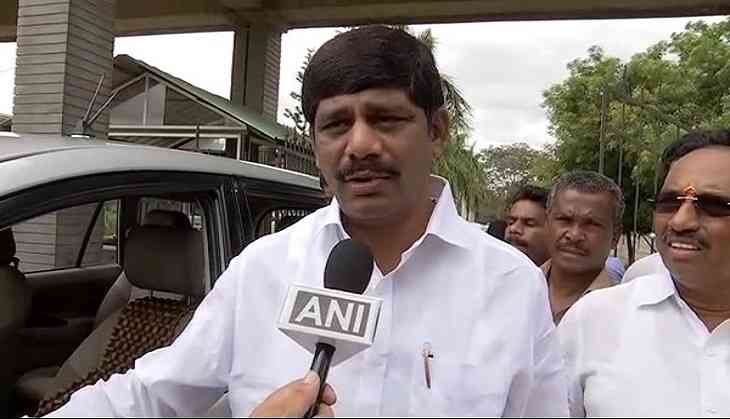 In the wake of Congress party moving 44 of its MLAs to Bengaluru to stop more of them from switching over to the Bharatiya Janata Party (BJP), the former on Monday said that their party representatives are willing to stay.
Congress MP D K Suresh told ANI, "MLAs are not staying against their will. They are freely moving inside and outside the resort. We aren't objecting to anyone".
Earlier in the day, BJP state president Jitu Vaghani said that the grand old party has failed itself.
"Only to make one man win, the entire Congress is falling. There is no Congress leadership in the country now, as its own members do not trust their own candidates. They have failed themselves," Vaghani said.
He added that "even with the flood situation in the state, the Congress is playing politics."
Earlier on Sunday, the Congress accused the BJP of buying and threatening their MLAs in Gujarat for Rs. 15 crore and paraded its 44 MLAs who are camping in Bengaluru.
Addressing a press conference, senior Congress MLA from Gujarat Shaktisinh Gohil said, "Ask these MLAs the way they are threatened, they chose to stand by party even when offered Rs.15 crore."
"The BJP is hitting below the belt; we are fighting to protect the democracy. We have the required numbers. There is no need for us to stay here (Bengaluru) for even a minute if they (BJP) say, they won't threaten.," he added.
The Congress had earlier said that the BJP is using "money, muscle and state power" to engineer defection, after at least six of its MLAs resigned to join the BJP.
In this backdrop, the Election Commission of India on Saturday sought an enquiry report from the Chief Secretary of Gujarat by Monday over the allegations made by the Congress.
-ANI