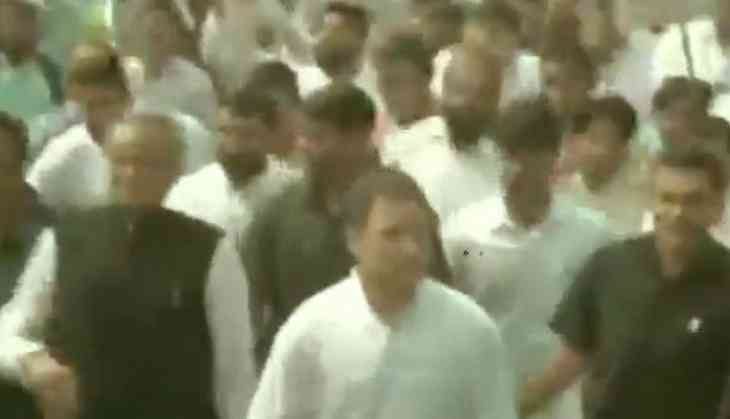 The Congress protest demanding reinstatement of ousted CBI Director Alok Verma, who has been divested of his powers and sent on leave, threw traffic on some roads of the national capital in a tizzy as commuters faced a tough time reaching their destination.

The traffic was affected on Lodhi Road, CGO Complex, Bhishma Pitamah Marg, Sai Baba Chowk and near Dayal Singh College, traffic police said.

"The traffic was affected but it was for a short period. Lodhi road and Bhishma Pitamah Marg road have now been opened", Alok Kumar, Joint Commissioner of Police (Traffic) said.

Congress workers led by their president Rahul Gandhi took to the streets on Friday against the move to divest CBI Director Alok Verma of his powers and send him on leave, and to demand an apology from Prime Minister Narendra Modi.

The Congress, which marched from Dayal Singh College on Lodhi Road to the CBI headquarters about a kilometre away, has termed the move against Verma "illegal and unconstitutional".

Senior Congress leaders, including Ashok Gehlot, Ahmed Patel, Motilal Vora, Veerappa Moily and Anand Sharma, took part in the march that culminated in a demonstration ahead of the CBI headquarters.
-PTI