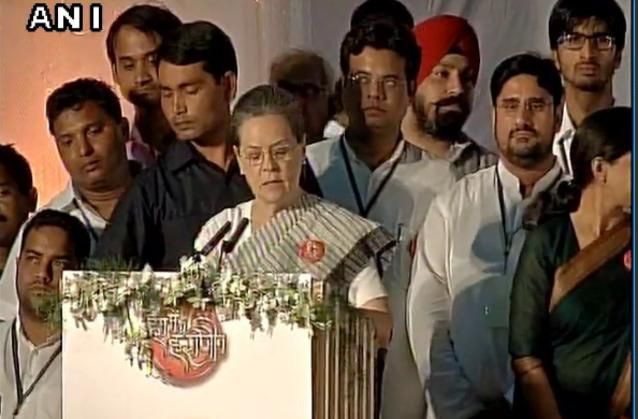 On the occasion of former prime minister Rajiv Gandhi's 25th death anniversary on 21 May, Congress president Sonia Gandhi addressed party workers in New Delhi.
Speaking at the Congress-organised event, Sonia Gandhi said, "Buniyaadi usulon ko bhulakar hasil ki gayi koi bhi safalta kabhi zyada din nahi tikti hai." (Success that is achieved by ignoring the basic ideals won't last for too long).
Gandhi asserted that Rajiv Gandhi had contributed majorly to the development of the nation. She said he had introduced computers to the country and that he had helped strengthen democracy by allowing people to vote at the age of 18.
She added, "Nafrat aur aatank ka karobar chalane wali takaton ne Rajivji ko humse cheen liya lekin unke vicharon ko kabhi cheen nahi payenge." (Forces driven by hatred and terror may have taken Rajiv away from us, but no one can ever take away his ideas.)
Rajiv Gandhi was assassinated by a suicide bomber at Sriperumbudur in 1991.
--With ANI inputs