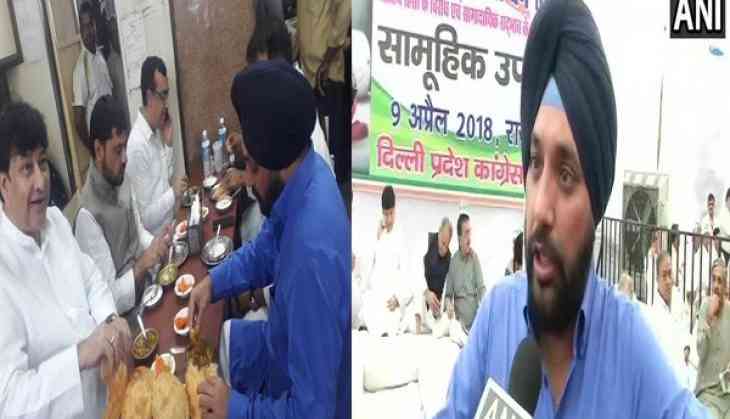 Delhi Bharatiya Janta Party(BJP) leader Harish Khurana on Monday claimed that several Delhi Congress leaders were seen eating at a restaurant before sitting on the protest and observing the fast at Rajghat.
An image was also shared, in which the Congress leaders can be seen eating 'chole bhature'.
However, Congress leader Arvinder Singh Lovely, who was also a part of the photo, claimed that it was taken before 8 am.
"Photograph is of before 8 am, this is symbolic fast from 10.30 am to 4.30pm, it is not an indefinite hunger strike. This is what is wrong with these (BJP) poeple, instead of properly running the country, they concentrate on what we eat," Arvinder told ANI.
The day-long fast today was called by Delhi Congress against atrocities on the Dalit community.
(ANI)