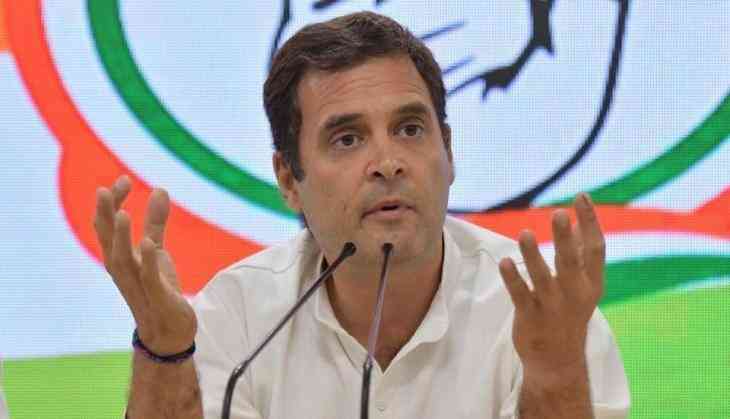 Congress president Rahul Gandhi is stuck to his decision to resign from his post after the debacle of Congress in Lok Sabha Elections 2019. Now to stop him and Congress workers have started doing some strange things. In a recent media report, a party leader from UP, Shailendra Tewari has urged Rahul Gandhi not to resign from his post.
Uttar Pradesh Congress secretary Shailendra Tewari wrote a letter to Rahul Gandhi urging him to continue to be the leader of Congress. "Main aapko vishwas dilata hun ki sharir ka eke k katra, khoon ki ek boond Congress ko banane mein laga denge. Humein Rajiv ji ki shahadat ki kasam hai," Twari wrote in the letter.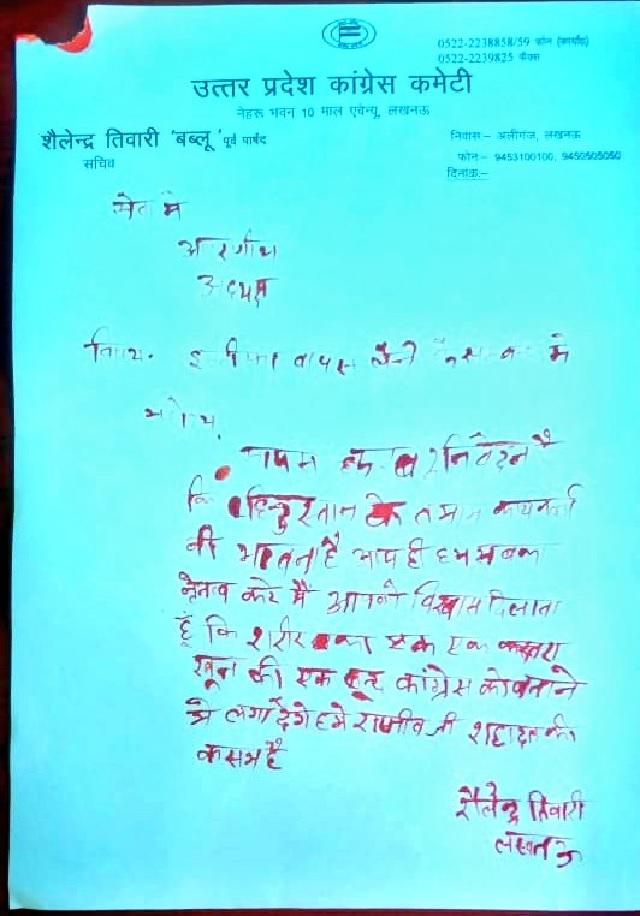 UP Congress
As Rahul Gandhi is stick to his decision, a senior leader like Mallikaarjuna Kharge met Congress Treasurer Ahmed Patel at party office earlier today. Rahul Gandhi on Saturday offered his resignation during a meeting of Congress working committee, however, CWC members unanimously rejected the offer.
On Wednesday also, Delhi Congress chief and former Delhi CM, Sheila Dikshit led a protest against Rahul Gandhi's residence urging him to take back his resignation.
Also Read - Narendra Modi oath taking ceremony: List of probable ministers in NDA government 2019