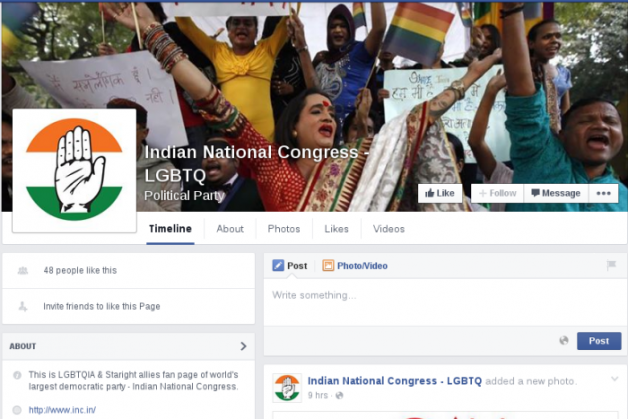 Yes, that's right. The Indian National Congress now has a Facebook page dedicated to the concerns of the LGBTQ (Lesbian, Gay, Bisexual, Transgender and Queer) community.
On 11 December 2013, before the Modi government came to power, the Supreme Court had upheld Section 377 of the IPC, thus criminalising 'unnatural sex'. This reversed the Delhi High Court's recognition of the community, thus dampening the spirits of the sexual minority.
The Congress appears to be acting on their then stance against the Supreme Court's move. But BJP forms the government now. Can we hope for some recognition for the LGBTQ from BJP as well?
The ball's in your court, Mr Prime Minister.
If you want to check out the Facebook page, click here.