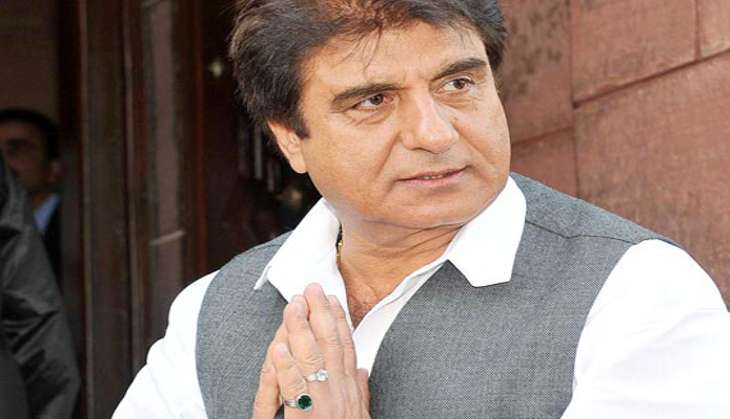 Uttar Pradesh Congress chief Raj Babbar today ruled out the possibility of an alliance with Samajwadi Party for the upcoming Uttar Pradesh assembly elections.
Babbar categorically stated that there has been no talk so far with regard to entering into an alliance to contest next year's polls.
Babbar also rubbished reports of elections strategist Prashant Kishor designing the Congress' poll strategy in Uttar Pradesh.
"I would like to put an end to this topic that no talk over the alliance is happening with any party. Neither the Congress nor Prashant Kishor has spoken about alliance with any party," said Babbar.
"Strategies are churned out by us, there is a team constituted by the party which makes strategies. Prashant is an executor and he is doing his job well," he added.
UP CM Akhilesh Yadav and Congress vice-president Rahul Gandhi share a good rapport and have often praised each other on different occasions.
According to reports, Gandhi has conveyed the message that Congress is ready to form a grand alliance with Samajwadi Party if Akhilesh emerges as a consensus face within the Mulayam Singh Yadav-led party.
Last week, in an endeavour to take on the BJP by stitching a Bihar-like "grand alliance" for the crucial Uttar Pradesh elections, Samajwadi chief Mulayam Singh Yadav and his close aide Amar Singh met Kishor in Delhi.
--ANI