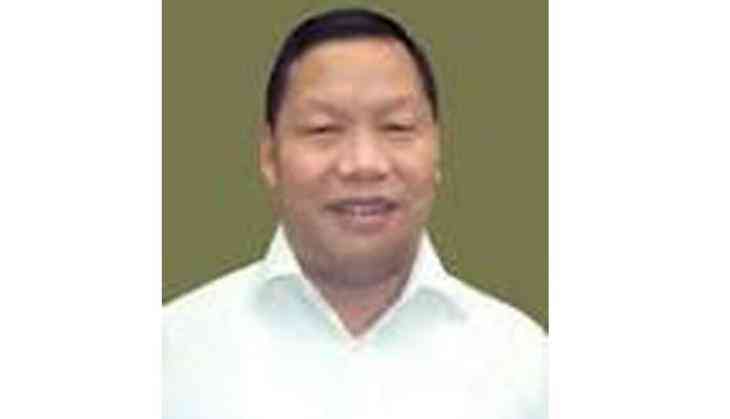 Congress criticises Centre for halting recurring NERIST, NIT funds in Arunachal
Development in Arunachal Pradesh has come to a grinding halt due to poor flow of funds to central educational institutions like NERIST and NIT, besides other central public sector understandings (CPSUs).
Former Lok Sabha Member and Arunachal Pradesh Congress Committee president Takam Sanjoy criticised the Centre for its apathetic attitude towards a sensitive border state like Arunachal Pradesh.
The non-payment of salaries to staff and faculty of the North Eastern Regional Institute of Science and Technology (NERIST), is a glittering example, he told ANI.
"This was the first such unique Institute in India set up by UPA Govt in 1984 funded by the Ministry of Human Resource Development to impart technical education to students of under developed and educationally backward north east India, and it was granted deemed university status in May 2005," he said.
Sanjoy added that NERIST is now without a permanent director since Dr Deepankar Pal left in October 2014 though such appointments are directly under a board headed by the Prime Minister.
"Repeated agitations by NERIST students demanding a permanent director and regular payment of staff salaries have failed to have any impact on mandarins and NDA lawmakers in New Delhi," he said, adding staff salary payment has been irregular for the last four months.
"Even Union Minister of State for Home Kiren Rijiju, who represents the Arunachal Western Parliamentary constituency, has never bothered to act indicating his total lack of accountability towards his own state," Sanjoy said.
He charged the Centre with playing with the lives of hundreds of students of NERIST and NIT.
He also revealed that public sector undertakings in the state have stopped all welfare activities since the Centre stopped the release of their budgeted annual funds.
"It is time for the present government at the Centre to act sensibly for the masses or else the Congress would be left with no alternative but to launch a "Delhi Chalo" movement to register our protests," he concluded.
-ANI