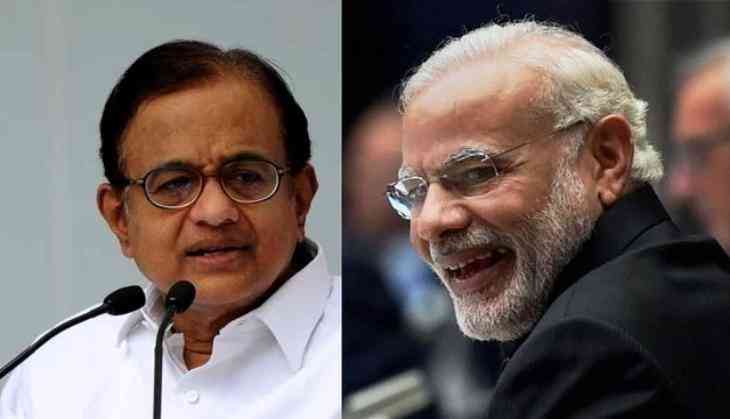 P Chidambaram and PM Modi
Former Union Minister and senior Congress men P Chidambaram on Saturday has praised the Narendra Modi led NDA government for the implementation of some of their schemes, adding that all governments do some good work in their tenure.
While speaking at a book launch event here in Delhi, Chidambaram lauded the BJP governments effort for implementing some useful schemes which has benefited the nation. He said, "I mean even the most incompetent government will do a few things which are good for the country. How can you deny that? Any government will do some good things."
Taking a pinch of jibe at the BJP, Chidambaram praised the clean up of River Ganga as the results have not been fruitful and as desired by the government.
P Chidambaram
He said, "Though it has not borne results, at least they are making a determined effort to clean the Ganga. I think five times we (UPA government) tried to clean the Ganga, we failed. I hope this time we won't fail. They are making a determined effort to clean the Ganga, which I am quite proud about."
Former Finance Minister also lauded Nitin Gadkari's ministry for maintaining a better record in building the National High per kilometer and setting up a trend for the next government to follow.
Chidamabaram said, "I think the National Highway programme has been a success, they are building more kilometres per day than we did, I think the next government will build more as the system is in place."
Other than this, senior Congress leader also lauded BJP's Jan Dhan Yojna, Direct Benefit Transfer and the continuation of Aadhaar initiative. Although, he even criticized BJP's flawed implementation of GST and Demonetisation.
Also read: Read Wing Commander Abhinandan's last radio message before landing in Pakistan