Somi Das
| Updated on: 13 April 2016, 20:54 IST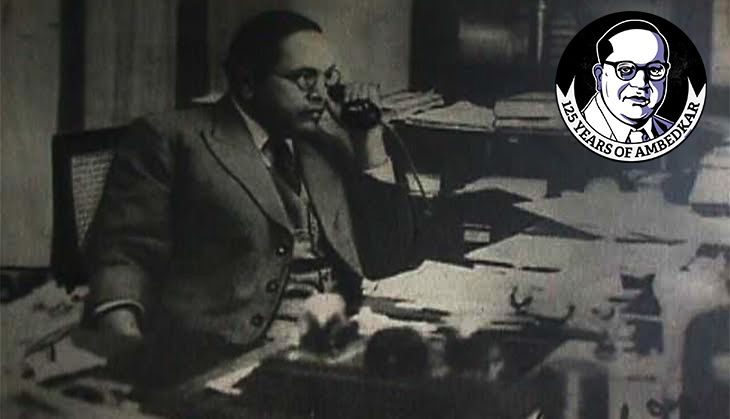 From cover stories in the RSS mouthpieces Panchjanya and Organiser to developing places associated with Ambedkar as pilgrim centres, or "panchtirth" -- the ruling party and its ideological fountainhead have left no stones unturned to make BR Ambedkar's 125th birth anniversary a spectacle. 
Many see this as an attempt to  appropriate Ambedkar's legacy prior to the crucial UP elections in 2017. According to the Data released by Union census directorate in 2013, Uttar Pradesh has 20.5% of the total scheduled caste (SC) population. 
However, it's not like other political parties have not jumped into the fray.
Here's how all our parties have tried to politically use Ambedkar and his ideology:
BJP and Congress in a race to lay claim on Ambedkar
In 2015, the BJP government announced 26 November as the Constitution Day. The Left Brigade questioned the move, saying 26 January was already celebrated as the country's Republic Day, the day on which Indian Constitution was adopted in 1949.
The winter session of Parliament opened with a discussion on Constitution Day, which led to a war of words between the BJP and the Congress, with both trying to appropriate Ambedkar. While the BJP spoke about Ambedkar's skepticism about the inclusion of the word 'socialist' in the preamble of the constitution, the Congress tried to steal its thunder with party president Sonia Gandhi saying it was her party that made the Dalit leader the chairperson of the drafting committee of Constitution.
In fact, Congress is now trying to outdo the ruling party in the week long celebrations in Nagpur. Congress vice president Rahul Gandhi reached the city three days before BJP begins its grand celebrations. Nagpur is significant as this was where Ambedkar converted to Buddhism.
Addressing a large crowd at the Kasturchand Park ground, merely two km from the RSS headquarters, the Congress vice president raked up Rohith Vemula and called the Sangh "anti-NGO". He said: "Dr. Ambedkar and the Congress were the first to refute Manu's ideology by making the Constitution. Dr. Ambedkar faced discrimination because of this ideology. But the RSS and the BJP support this ideology and work to strengthen it."
However, this line of defense does not make any statement about what the Congress has actually done for Ambedkar. Last year, when the party declared year-long celebrations to commemorate Ambedkar's 125th birth anniversary, his grandson Prakash Ambedkar, in an interview to The Indian Express launched a scathing attack on the Congress:
Why did the Congress forget to celebrate Ambedkar's 100th anniversary? Today, the Congress is battling for survival. Their affection for Ambedkar is to regain the support of Dalits and consolidate their vote-bank. But people are no longer going to be fooled by such gimmicks. Let them explain what they have done to keep the legacy of Ambedkar alive when in power at the Centre and Maharashtra. Not a single book was republished. None of his writings that were kept under wraps has been made public. The greatest injustice ever done to Ambedkar when he was alive was by the Congress.
Much of this grouse has a historical ground. After acting as the chairperson of the drafting committee, Ambedkar became the law minister in Nehru's cabinet. But even before the first Lok Sabha elections, he resigned over disagreements on the Hindu code bill, meant to codify divorces, inheritance, inter-caste marriages and adoption laws. His exit was a result of some nationalist leaders within the Congress like India's first President Rajendra Prasad being opposed to these radical reforms in the Hindu family. 
Interestingly, while delivering the sixth Ambedkar Memorial Lecture in New Delhi in March this year  Prime Minister Narendra Modi wondered why Ambedkar had to quit Nehru's ministry. He also spoke about the Hindu Code Bill as a reason.
However, the Congress was quick to counter this. Congress spokesperson Manish Tewari said: 
"Nehru brought the bill in the teeth of fierce opposition from the rightwing led by Mahasabha and RSS. Also, in 2005, it was the UPA government which amended the Hindu Succession Act to give succession rights to women."
Syama Prasad Mookerji, Ambedkar's cabinet colleague and founder of Jan Sangh, had opposed the bill saying it would "shatter the magnificent architecture of the Hindu culture".
However, these historical fact-checking about Ambedkar seems to have taken a back-seat. While the Congress seems to be capitalising on an opportunity it had lost when in power, the BJP-RSS combine has pulled all stops to make Ambedkar their own. From airing documentaries on Baba Saheb on Doordarshan, to inaugurating Ambedkar Museum at No. 10, King Henry Road in London, where he stayed for two years between 1921-23, BJP has been winning the tokenism war, at least.
Mayawati's social engineering
Much before this race for appropriation began, the first woman Dalit Chief Minister of Uttar Pradesh, Mayawati, had already occupied that space. She was Kanshiram's prodigy, a man who successfully created a political movement on Ambedkar's ideology in Uttar Pradesh.
However, over the years, Mayawati's credibility as a Dalit leader took a beating. She has been bogged down by charges of corruption and accusations of amassing considerable assets. At the same time, she has been increasingly focusing on social engineering of upper castes, Muslims and Dalits vote banks to retain power in UP. 
Her penchant for expensive birthday bashes and an obsession with statues of Dalit leaders including her own - though many consider the Ambedkar park as a lasting edifice of Dalit pride - didn't do much for Dalit upliftment as envisioned by Ambedkar.
The Left's new found love for Ambedkar
Recently, CPM general secretary Sitaram Yechury said, "I'll shout Jai Bhim, I'll shout Lal Salaam," at an event organised to commemorate Ambedkar's 125th birth anniversary. However, one of the biggest criticism that the Left parties face from Ambedkarites is that they often fail to understand caste discrimination because of their emphasis on class-struggle. They often reject demands for empowerment on the basis of being a Dalit as "identity politics". However, recent events on University campuses - right from Rohith Vemula's suicide in Hyderabad to the unrest in JNU - has created an atmosphere of bonhomie among Ambedkarites and Leftists. Stopping Hindutva forces has given them a common ground.