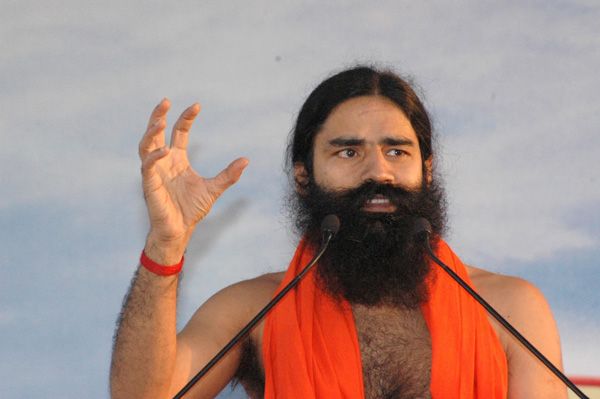 The Congress in Uttarakhand has accused yoga guru Ramdev of plotting with the BJP to bring down the state government.
Uttarakhand Pradesh Congress President Kishore Upadhyay said: said "Ramdev was in touch with Congress rebels and is one of the key persons besides the BJP President involved in hatching a conspiracy against the ruling party. "He (Ramdev) worked like a BJP agent to foment a rebellion against the state government and topple it."
Upadhyay said he had evidence to back his claim, says The Indian Express.
In response, Ramdev said "I read in the newspapers that Ramdev and Amit Shah together conspired to topple the state government. "Not even in my dream did I have a talk with any Congress MLA or party worker. Whatever we do, we do it openly."
He added: "If we have to make or break something we do it openly, we don't do anything with a hidden agenda behind the curtains. We have no role to play in this matter. Political parties are responsible for political incidents,"
However, Pradesh Congress chief spokesman Mathuradutt Joshi said Ramdev does have a role in the state's political crisis. "The yoga guru runs a business empire worth nearly Rs 2000 crore in Uttarakhand and there are a number of cases under investigation against his trust," said Joshi. "He has many scores to settle with the state government. The involvement of Ramdev and the top BJP leadership in the ongoing rebellion is direct."