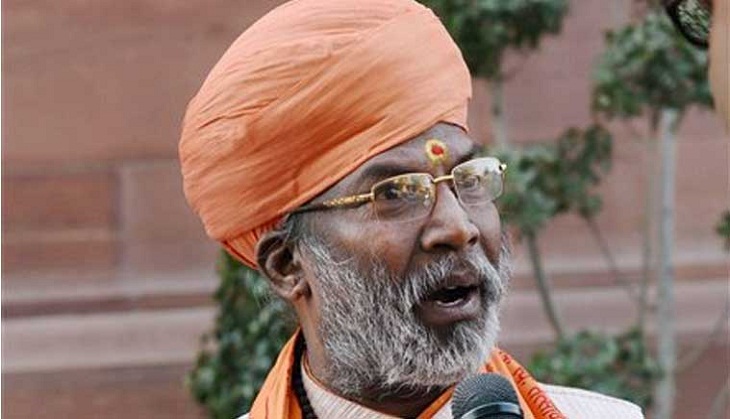 Urging the government to introduce a strict law to control population growth, BJP leader and MP Sakshi Maharaj on Friday indirectly attacked Muslims saying, "Population is increased by those who support the concept of four wives and 40 children."
Addressing a sant samagan event in Meerut, Maharaj said, "Jansankhya badhane ke liye hindu zimmedar nahi hain. Jansankhya per tab hee niyantran kiya jaa sakega, jab is per koi sakht kanoon banega." (Hindus are not responsible for the population boom and it can only be controlled if strict laws are introduced in the system.)
Sakshi Maharaj's remarks have come in the wake of upcoming Assembly polls in five states, including Uttar Pradesh and Punjab.
Also Read: No politician can seek votes in the name of caste, creed or religion: Supreme Court
UP Congress leader Akhilesh Singh responded to the comments made by Maharaj and demanded his dismissal from the Parliament.
"The BJP leader's communal remarks are a trick to divert attention from promises made by PM Modi. He should be dismissed from Parliament and BJP should expel him from the party," News 18 quoted Akhilesh Singh as saying.
Earlier this week, the Supreme Court had declared that religion and caste cannot be used to seek votes by political parties, asserting that religion has no role in the electoral process and that it is just a secular activity.