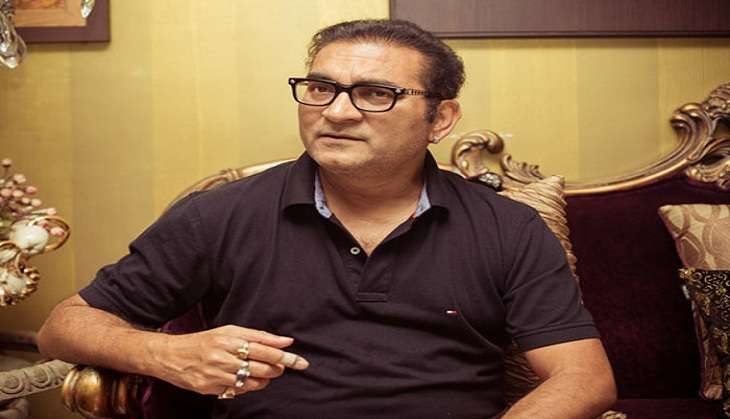 On 3 July, a non-cognisable complaint was filed against singer Abhijeet Bhattacharya, after he unleashed a string of abusive comments at a female journalist on Twitter.
Swati Chaturvedi, a Delhi-based journalist, registered a complaint at the Vasant Vihar Police station against the singer for the offensive remarks.
Bhattacharya caused a Twitter furore when he posted a series of tweets - with stark communal overtones - on the murder of the Chennai Infosys techie S Swathi. He dubbed the murder, as a case of 'love jihad', suggesting that her attacker was a Muslim.
The singer has however chosen to remain defiant about his stance on 'anti-national' journalists, who are in his opinion hellbent on portraying India in a bad light. Despite the fact that a complaint has been filed against him, he has refused to apologise, and has declared that he is on a 'mission to expose funded presstitutes', according to a India Today report.
@PMOIndia Hindu parents want #JusticforSwati /revenge 4 our child #SWATI who ws butchered by #LoveJihad https://t.co/dImCx9Bsy0 @RituRathaur

— abhijeet (@abhijeetsinger) June 26, 2016
When a female journalist and other Twitter users questioned him and demanded that he should be arrested for unnecessarily stoking communal hatred, Abhijeet unleashed a tirade of abuses at her by calling her "an old woman" in his expletive-filled rant.
He also accused Chaturvedi of being an 'anti-national,' while adding that the war has not ended and he will give a proper reply in his defence.
Bhattacharya said that he was being needlessly trolled on Twitter and that he was just expressing his concern over the murder of a young techie in Chennai.
"It is their profession to do all these things. They are fake journalists who do their journalism on the cost of their countries respect and dignity. I don't know them may be she is a famous journalist but who has given them the freedom to attack personally. It is very shameful that you target our country and hail another country," said Bhattacharya.
"It all started when I tweeted for 'justice for Swati' in connection with the murder case and these people gave it a communal angle. They are accusing me that I am doing it to spread riots. I don't know if she is a renowned journalist, even if she is I am not concerned. And I would like to say that this matter has not ended here, I will not tolerate all this, I will fix you these people," he added.
Calling the female journalist a 'blot' on the nation, the singer called himself a "Sanghi and a proud Hindu".
"I will not tolerate nonsense on the cost of my country. Such journalists are a blot on the nation. They always talk against our country. Whenever I talk of Hindutva or Hinduism they call me a sanghi, I have not signed any papers but I am a proud Hindu and if I talk about that then people call me Sanghi, if this is the case then yes I am a Sanghi," said Bhattacharya.
When questioned about the usage of un-parliamentary language, Bhattacharya said that he felt attacked and that he had no choice but to come out aggressively in his defence.
"They all are a group who were trolling against me, that is why I used such aggressive language. These all are anti-nationals. I will give a firm reply to these journalists. I am not against any religion. But I am not going to tolerate anything against my country," he said.
--ANI