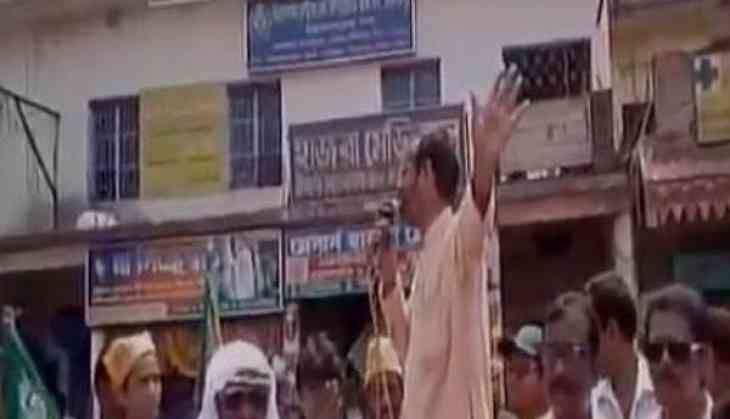 A complaint was lodged against West Bengal Bharatiya Janata Party (BJP) leader Shyamapada Mondal on Monday for calling Chief Minister Mamata Banerjee a 'eunuch' during a party program at Chandrakona Road yesterday midnight.

The complaint was filed by Gobind Sai, resident of Dhol village under Chandrakona Road police beat house.

"Today you cannot understand whether Mamata Banerjee is a female or a male.. I'd say she has become a 'hijra' ( eunuch)," Mondal said.

This statement has triggered demand for action against him.

Also earlier this month, Bharatiya Janata Yuva Morcha (BJYM) leader courted massive controversy by announcing a reward of Rs.11 lakh for West Bengal Chief Minister Mamata Banerjee's head, following a lathi charge at Birbhum district to disperse a rally raising slogans of "Jai Sri Ram" on Hanuman Jayanti.

"Those who will cut and bring West Bengal Chief Minister Mamata Banerjee head, I will give that person Rs.11 lakh. Mamata Banerjee never allows Saraswati Puja, fairs during Ram Navami and during Hanuman Jayanti procession, people were lathi charged and brutally beaten up. She organizes Iftar party and always supports Muslims," BJYM leader Yogesh Varshney said.
-ANI