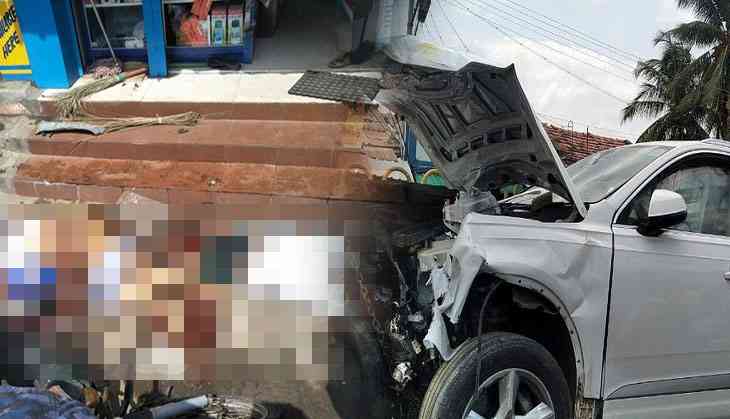 At least six people have been killed, while around four have been injured after a speeding Audi car rammed into a bus stop on Wednesday. The incident reportedly took place in Tamil Nadu's Coimbatore. As per the report the car went out of control and hit crowd on bus stand and an autorickshaw that was parked on the side of the road in Sundarapuram near Coimbatore.
The SUV car, a white Audi, which was proceeding to Coimbatore from Pollachi, lost control near Periyar bus stop on the state highway during wee hours at 9.30 in the morning on Wednesday. The driver of the car, Jagadeesh, lost control of the vehicle and hit two people, who were waiting at the bus stop. After that the car hit out an autorickshaw and that in turn crashed into a flower shop and an electric pole.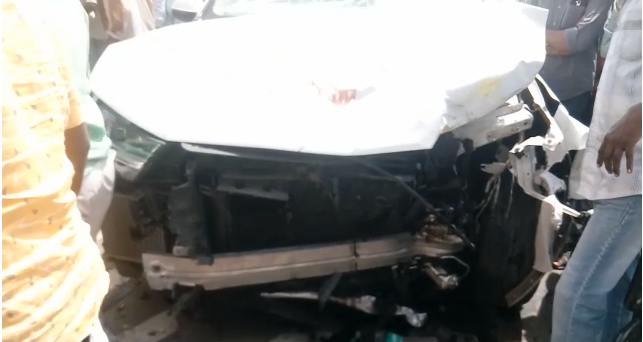 "The vehicle was passing by the spot in high speed and I think the driver was drunk since the vehicle swerved. He just hit the auto which went on to hit the flower shop and people who were waiting for the bus at the bus stop," alleged Charles, an eyewitness.
Six people, who were waiting near the Periyar bus stop, and were killed in the accident. The victims are four men and two women including a college student, and they have been identified as Somu (55), Suresh (43), Amsaveni (30), Subhashini (20), Srirangadas (75) and Kuppammal (60). Two of the victims were inside the autorickshaw at the time of the crash. Around 4 were reportedly injured and were rushed to a nearby hospital.
Speaking to reporters after visiting the injured in hospital, Coimbatore District Collector Hariharan told the media, "This is an unfortunate incident. The police have taken a blood sample of the driver to check if he was drunk when he was driving the car."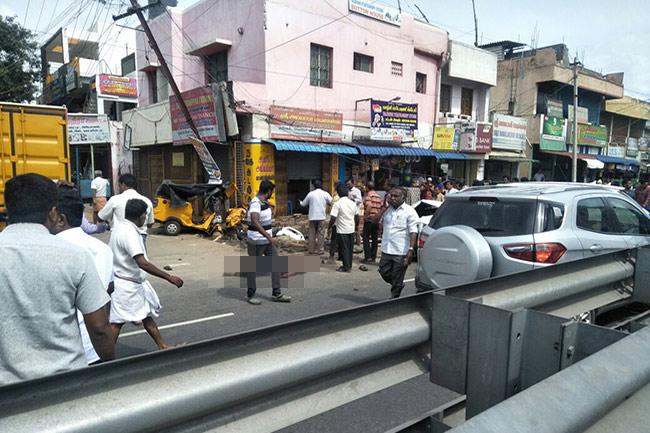 Speaking to reporters after visiting the injured in hospital, Coimbatore District Collector Hariharan told the media, "This is an unfortunate incident. The police have taken a blood sample of the driver to check if he was drunk when he was driving the car."
Also read: Bihar: 3-year-old girl fell in 225-feet borewell Munger district; rescue operations underway, might take another 4 hours