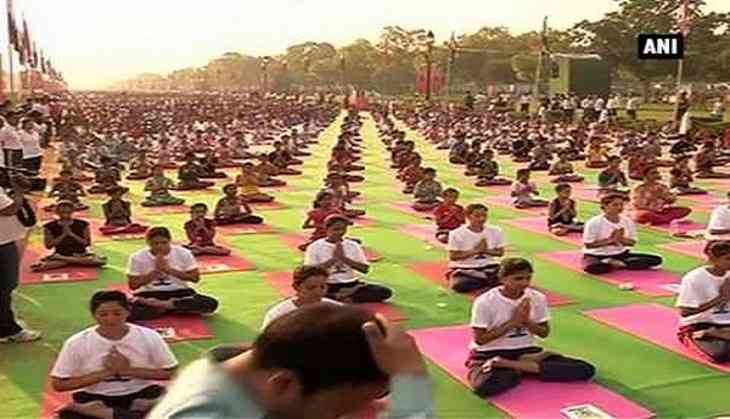 As the entire world awaits International Day of Yoga, the Indian Coast Guard (ICG) will also conduct yoga sessions on June 21 at all of its stations,ships and units across the country.
Yoga sessions will also take place at the headquarters of ICG, New Delhi, where about 800 officers, sailors, civilians along with their families will take part.
The world will celebrate the third International Day of Yoga on June 21.
It is celebrated annually since its inception in 2015.
"21st June has become one of the known dates across the world. The entire worlds celebrate International Yoga day. In very short span of time the message of yoga has spread in every corner of the world," the Prime Minister Narendra Modi said in his 32nd ' Mann Ki Baat' address.
He further emphasized that Yoga has come forth as a gift from India to the world, at a time when disruptive forces are tearing the world apart, adding that Yoga helps to unite the body, mind, soul and now is similarly uniting the world.
-ANI