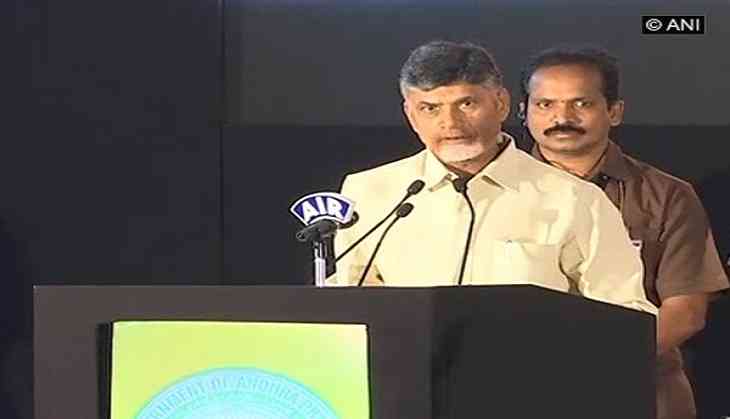 Andhra Pradesh Chief Minister N Chandrababu Naidu on Monday told the MLAs it was their responsibility to achieve the target of making the state 100 per cent Open Defecation Free (ODF).
Naidu, while speaking at the state Assembly, said, "There is no dearth of funds for constructing toilets and the MLAs should take the initiative in that regard. It is your responsibility to achieve the target of making the state a 100 per cent ODF one."
The chief minister further spoke about the utilisation of NREGS funds.
"Rs 16,572 crore are utilised under the Employment Guarantee Scheme. Many constructions are taken up," he said.
Naidu also announced that rural roads should be built up to the extent of 18,000 km, and stressed on the construction of 3,600 buildings for Anganwadi centres as well as setting up of 30 lakh LED lamps by November 2018.
Naidu suggested the MLAs to focus on government schemes and concentrate on resolving their grievances.
The chief minister also criticised the opposition YSR Congress Party (YSRCP), saying their behaviour was detrimental for the welfare of the state.
-ANI