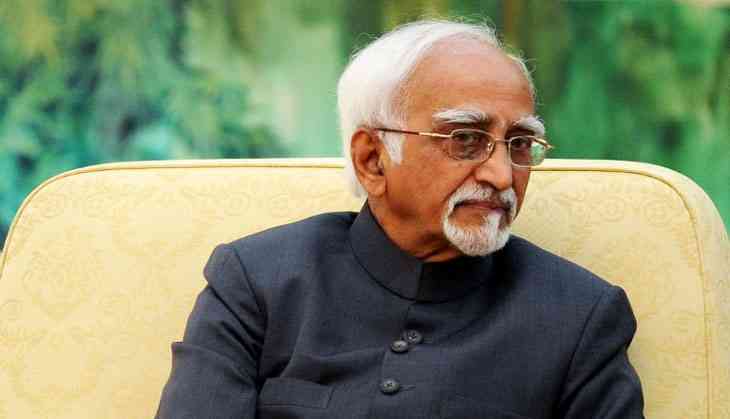 Terming the Finance Bill, 2017, passed in Lok Sabha as a 'Money Bill', as "illegitimate" eminent Jurist and citizens including Fali Nariman, Girish Karnad, TM Krishna, Aruna Roy, Jayati Ghosh and 200 others have expressed concern and appealed to Hamid Ansari Chairperson, Rajya Sabha to "allow extensive and un-interrupted-discussions into every aspect of the Bill No. 12-C of 2017 in the Upper House".
The Lok Sabha, on 22 March 2017, had passed the Finance Bill 2017 sparking a major controversy as it included 40 amendments which according to the opposition, could not be part of a money bill.
Being a money bill, the Finance bill, 2017 will be sent to Rajya Sabha only for recommendation which can be rejected in the Lok Sabha where BJP enjoys a majority.
The Finance bill, 2017 gives the BJP-led central government power over the appointments, tenure, removal, and reappointment of chairpersons and members of several tribunals which the opposition says, can be misused by the government.
The Bill also allows anonymous donations by companies to political parties through electoral bonds and removes the limit on donations.
Speaking on the proposed amendments related with political funding, Jagdeep Chhokar, Association for Democratic Reforms said, "Allowing electoral bonds on the donor's side and removing the name of the recipient brings in complete opacity in political funding. This must be critically examined."
Well-known Economist Jayati Ghosh said, "the Bill contains several provisions that will drastically increase "black money" and corruption. While the Government and the Speaker have ignored the concerns raised by the Opposition in the Lok Sabha, it has become a duty to speak out and raise concerns following the passage of a Bill that has in one fell swoop affected so many multiple rights that we normally take for granted."
Here is the full letter written to the Vice President of India Hamid Ansari:
"As concerned citizens of India, we are appalled and dismayed at the Government's use of Money Bills to push through important legislation that affects all citizens, without requiring approval by both houses of Parliament.

This undemocratic strategy has already been employed in the case of the Aadhaar Bill, even though it contains many provisions that go well beyond is-sues relating to taxation and money appropriations of the government, which will directly affect every citizen of the country in numerous ways. De-spite the fact the millions of citizens will be denied their rights because of this, the Bill makes access to many essential and other public services contingent on Aadhaar. It is already evident that making it compulsory in food distribution in some states has excluded many needy and deserving citizens without cause. The Bill allows for unprecedented surveillance of every citizen and massive invasion of privacy. These can be used by governments at different levels to target political opponents and dissidents, as well as others. Because it enables data sharing even by private companies, it renders all citizens vulnerable to identity theft, fraud, cyber-piracy, data breaches and other uses of their personal data with very serious security implications. Further more, the protections and cyber-security provisions in the Bill are inadequate and do not meet the standards prevalent in most countries. Despite all these concerns, the Bill will not even be debated in the Rajya Sabha and has not been subject to adequate public scrutiny.

The most recent and alarming case of passing important and far reaching laws in the guise of MoneyBills is the inclusion in the Finance Bill of some very important features that actually have no place insuch a Bill and deserve to be independently discussed and debated. The Bill contains severalprovision that will drastically increase "black money" and corruption. An important provision would enable political parties to receive unlimited and anonymous funding from corporate entities and fromabroad, and will make electoral bonds anonymous. Since it is well known that political funding is probably the most important source of corruption in the country making it more opaque flies in the face of claims to greater transparency and will make matters even worse than they are at present with terrible implications for electoral democracy in the future. It is also in complete contrast to the treatment meted out to NGOs and civil society groups fighting for people's rights, who are not being allowed to receive legitimate funds on dubious grounds. The Finance Bill also gives sweeping powers without accountability to the Income Tax department, which can encourage extortion at all levels.

Such Bills, which have serious implications for democratic functioning and financial security of all citizens, require serious and extensive public discussion and debate at all levels, with knowledge of the full implications of all of their provisions. Therefore, they cannot and should not be passed as Money Bills. We, therefore, appeal to you to at the very least allow extensive and un-interrupted-discussions into every aspect of the Bill No. 12-C of 2017 in the Upper House and put all these on record and do everything else in your power to en-sure that the practice of by-passing important Bills by illegitimately classifying them as Money Bills is immediately stopped. We appeal to you to protect the rights and duties of the Upper House and the interests of all the people of India. These Bills and the relevant provisions that cannot be described as routine in any sense, must be subject to proper democratic scrutiny in both houses of Parliament."