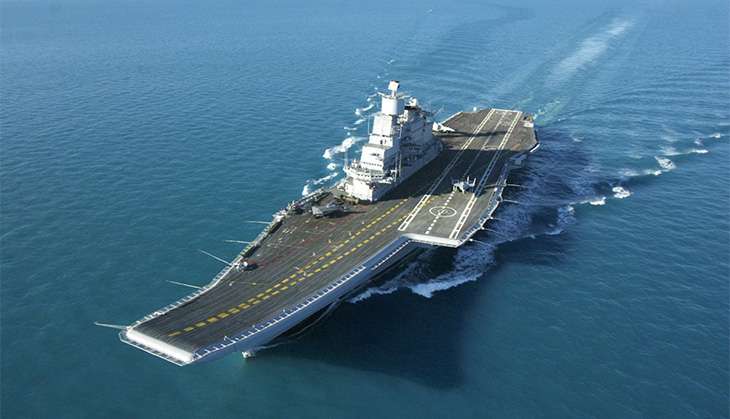 Two Indian warships and a US aircraft carrier were shadowed by a Chinese spy ship in the West Pacific as India, Japan and the US conducted their joint naval exercises.
US, Japanese and Indian officials said this had been expected.
"There is a Chinese vessel about seven to 10 miles away," said Captain Gregory C Huffman. "It's been following the carrier for quite a while."
The Chinese ship had apparently followed the US carrier from the South China Sea, says The Telegraph.
The Indian flotilla consists of the INS Sahyadri and the INS Satpura, both stealth frigates, the INS Kirch, a missile corvette, and a fleet replenishment tanker.
An Indian official said about the Chinese spy ship: "These are international waters, the global commons. They have freedom of navigation, as do we. They have not impeded our passage."
The wargames include submarine hunts in waters disputed by China and Japan.
China has also been sending submarines off the west of India for the last two years, apparently to counter Somali piracy. However, neither India nor the US believe that submarines are much use in counter-piracy operations.
A Japanese news report said that a patrol aircraft had spotted the Chinese intelligence vessel in Japanese territorial waters early on Wednesday morning.
"The ship appeared to be tracking two Indian naval ships that were sailing in the waters during joint naval drills," said defence minister General Nakatani.