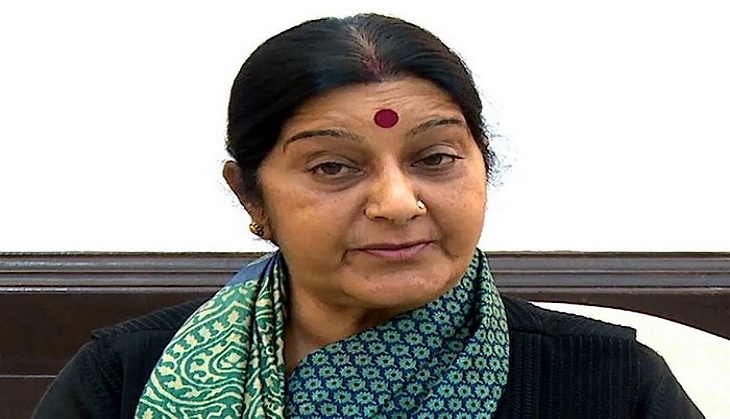 External Affairs Minister Sushma Swaraj on 19 June asserted that China was not blocking India's entry to the Nuclear Supplier's Group (NSG) but is only talking about the criteria and procedures.
While addressing a press conference Swaraj said, "The NSG entry is crucial for India's energy policy. China is not blocking India's entry to the NSG. It is only talking about criteria and procedures. I am hopeful that we would be able to convince China to support our entry to the NSG."
The External Affairs Minister affirmed that India is not going to oppose entry of any nation to the NSG, adding that their application should be considered on merit basis.
"As far as entry of Pakistan is concerned, India, being a non-member of the NSG, cannot comment on their entry and their role. But we will not oppose entry of any nation to the NSG and will support their bid. We think that the application of each country should be considered on the basis of their merit," she said.
Swaraj also expressed hope that by the end of this year, India will become a member of the 48-nation club dedicated to curbing nuclear arms proliferation by controlling the export and re-transfer of materials that could foster nuclear weapons development.
Foreign Secretary S Jaishankar made a two-day trip to China on June 16 and 17 to discuss India's NSG membership with his Chinese counterpart.
This visit came days ahead of Prime Minister Narendra Modi's meeting with Chinese President Xi Jinping on June 23 when both leaders will attend the Shanghai Cooperation Organisation leaders' meeting in Tashkent.
China has maintained that more talks were needed to build a consensus on which countries can join the 48-nation NSG following the United States' push to include India in the elite group.
The countries, who oppose India's membership, argue that its inclusion in the group would further undermine efforts to prevent proliferation and also infuriate New Delhi's rival Pakistan.
Islamabad, which enjoys the backing of its close ally China, has also responded to India's membership bid and asked for its admission as well.
The decision on Indian membership will only be decided at the NSG plenary meeting in Seoul scheduled on 23 and 24 June.
While reports surfaced that Beijing would try its best to stop India's entry into the group, Washington has already vouched its full support during Prime Minister Narendra Modi's visit to United States last week.
--ANI