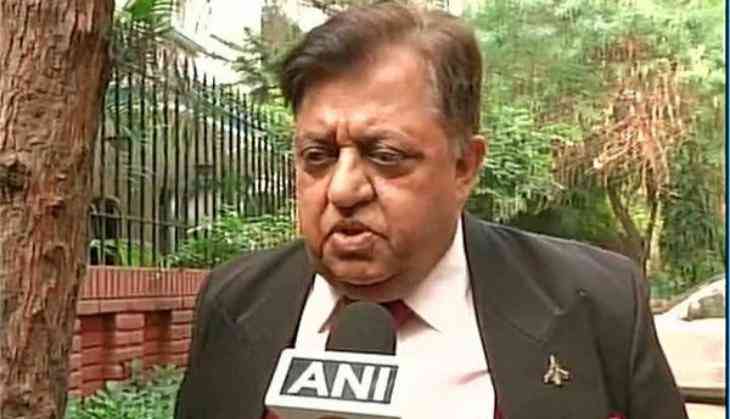 China irritated with India receiving support from US: Defence expert
Defence expert Praful Bakshi on Wednesday said that China is accusing India of 'betraying' a British-era territorial understanding over the disputed border because it is peeved off by India's stand with America and the support received in return.
"China has been accusing India of betraying the agreement which was made during the British time. When China says that India has been betraying, that indicates China is just trying to talk about its own feelings and is at the moment peeved off by India's stand with America and its support to India," Bakshi told ANI.
He added that the geopolitical position is changing and China must understand that they are not geographically in the same place where they were in the British time in the 1800s.
"They have gone into PoK and have been occupying the Indian Territory of PoK," he said.
The verbal spat between China and India on Monday escalated as Beijing accused the Indian Army's action to stop Chinese troops from constructing a road in an area near Sikkim is a "betrayal" of the stance taken by successive Indian governments and India must withdraw from the region.
Chinese Foreign Ministry spokesperson Geng Shuang said that the Sino-India border in the Sikkim sector is well demarcated.
"By entering into the Chinese territory and obstructing Chinese troops' normal activities, India violated the existing convention on the boundary and basic principle of the international law and obstructed peace and stability of the boundary area," Geng told in an extensive briefing.
China and India have been engaged in a stand-off in the Doka La area near the Bhutan tri-junction for almost a month in what has been the longest such impasse between the two armies since 1962, when the two countries fought a brief war.
Sikkim, which became a part of India in May 1976, is the only state with a demarcated border with China.
The lines are based on an 1898 treaty signed with China. Doka La is the Indian name for the region which Bhutan recognises as Dokalam, while China claims it as part of its Donglang region.
-ANI