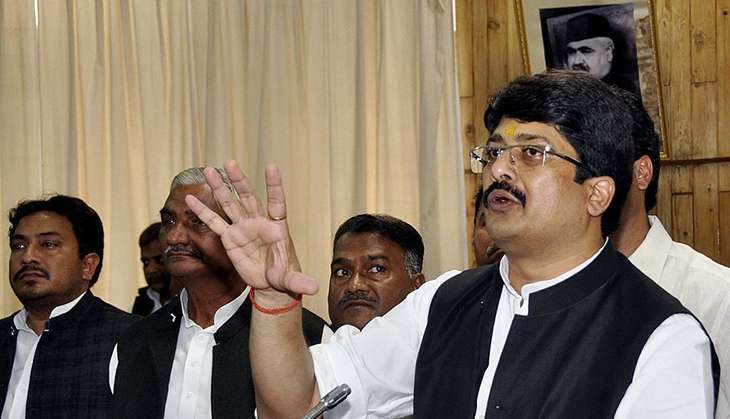 The Local Chief Judicial Magistrate court, on 6 October, has ordered the re-investigation of an 11-year-old robbery and abduction case against Raja Bhaiya and his accomplices.
CJM Pawan Kumar Shrivastava, rebuking the local police for inaction in this matter, rejected the final investigation report filed in the case.
Raja Bhaiya, a five-time MLA from his native Assembly constituency of Kunda, is currently the Minister of Food and Civil Supplies in the Akhilesh Yadav government.
BSP MLA Raju Pal, on March 2007, was shot down by unidentified assailants. Following which local BSP workers organised a protest outside the local SDM court against the killing. Raja Bhaiya allegedly reached the protest site with armed henchmen and brutally beat up the BSP activists.
Around eight people were injured in the violence. On March 31, 2005, the former BSP leader Shiv Prakash Senani filed a police complaint against Raja Bhaiya levelling serious charges like dacoity and abduction.
However, the police gave a clean chit to all the accused in its final report filed on 22 March, 2006. Nevertheless, the prosecution persisted with the legal battle resulting in the reopening of the case.