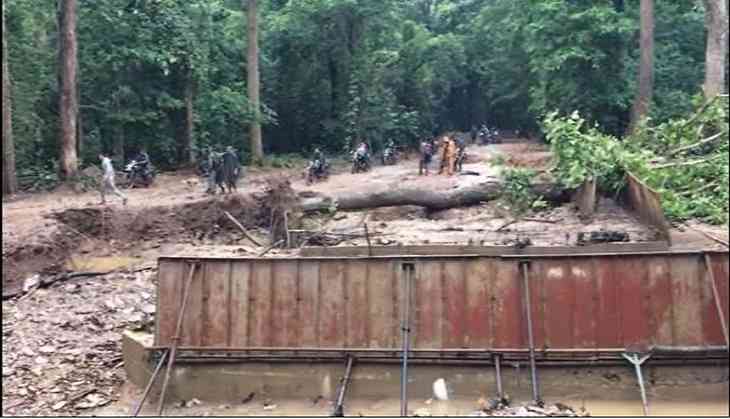 Despite poor road connectivity due to monsoon, the District Reserve Guard (DRG) of Chhattisgarh Police held a civic action program in Naxal-affected Koleng village in Bastar district on Monday.
The condition of the roads in the area can be judged with the fact that the soldiers of the DRG took six hours to cross a 15-kilometer long stretch.
"Today, we have fulfilled our promise of opening a camp in the area. The roads in Koleng are really in poor condition. For the same, people here need to come forward and demand better roads. Villagers have not shown enough commitment till now. I believe people should come forward. We will support you in this," said Vivekanand Sinha, IG Bastar.
Sinha also urged the villagers to keep distance from the Maoists and assured them that the security forces will try their best to help the locals get better roads among other requirements.
(ANI)