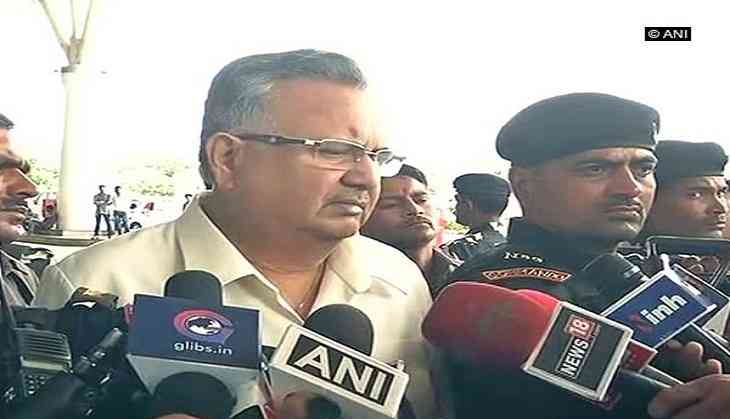 Chhattisgarh Chief Minister Raman Singh on Monday ordered a probe into the death of three children in Raipur's Dr. Bhimrao Ambedkar Memorial Hospital due to lack of oxygen supply.
The three children died yesterday after an alleged drop in oxygen pressure to one of the wards.
Raman Singh has expressed regret on the death of children in the hospital and assured that those responsible for this tragic event will not be spared.
The Chief Minister has also directed the senior officers of the Health Department to investigate into this matter as soon as possible.
Meanwhile, the police have arrested the oxygen cylinder operator.
Subsequently, the hospital authorities, however, claimed that there was no shortage of oxygen supply.
Director, Health Services, R. Prasanna stated that, "Yesterday there was a drop in oxygen pressure; there was no cut in the oxygen supply. Immediately, when there was a drop in pressure, information was given to the Chief Medical Officer (CMO) and the Medical Superintendent, who immediately intervened and sorted the issue. The death of children is due to illness whose information will be shared shortly."
This incident comes days after the Gorakhpur's BRD hospital tragedy which claimed the life of more than 70 children, as it allegedly ran out of medical supplies because of unpaid bills, triggering anger across the country.
-ANI