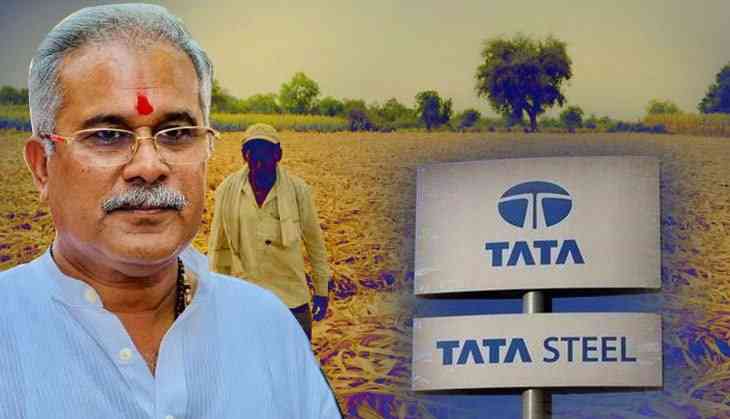 The government of Chhattisgarh seems to be in full swing, as the Congress, which came back to power in the state after 15 years, has waived off farm loans and now is ready to return the lands of tribals.
In a major decision by the Chief Minister Bhupesh Baghel, the government is ready to return the tribal land which was earlier to alloted for the Tata Steel project which eventually did not materialize.
A poll manifesto promise, the Congress party has said that if it comes to power it will return the land of the tribals and no other industrial project will be made therafter and the lands will be returned to the respective owners.
The Tata Steel had pulled out of the project in 2016 citing procedural delays, protests and Maoists threat in the entire Bastar region. But, out of the 1,707 farmers, 1,165 farmers had accepted the compensation.
Chhattisgarh Chief Minister Bhupesh Baghel has ordered officials to bring a proposal in the cabinet to return land which was acquired from tribal farmers in Bastar for a Tata Steel project (file pic) pic.twitter.com/HtztiO4P1Z

— ANI (@ANI) December 25, 2018
Senior Congress leaders have termed the decision as "historic" and added that "If you look at the history of land struggles in India, this has rarely happened, whether it is Singur or Bhatta Parsaul. Even in Bastar, there was strong opposition to this acquisition, and reports that many youths got disenchanted with the government because of this. This shows the empathy of the Congress government towards the farmer, and will send a strong pro-farmer message, not just to Chhattisgarh but to the rest of the country," as reported by The Indian Express.
Newly appointed media advisor to the Chattisgarh CM, Ruchir Garg said "This is also a signal of how the new Congress government intends to tackle the issue of Naxalism with pro-people policies."
Also read: 'BBC survey declares Narendra Modi as 7th most corrupt Prime Minister,' post goes viral; know the truth here