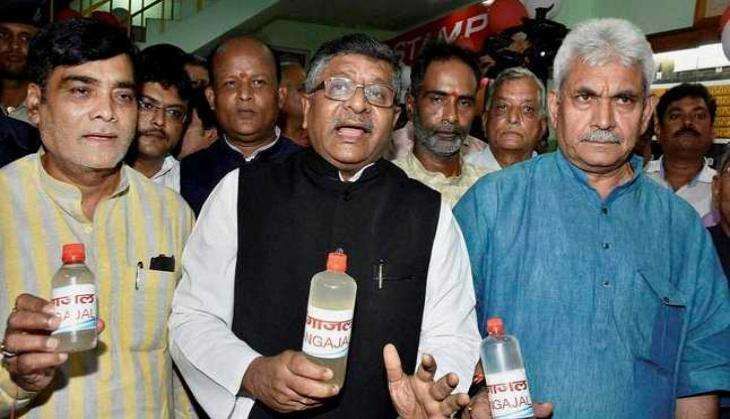 Members of the Periyar Dravidar Kazhagam (PDK) party has held a protest in Chennai against the central government for selling Gangajal - water from the holy river Ganges.
The Indian Postal Department began the sale of Gangajal water for religious purposes on 11 July under a new scheme launched by the Centre.
Scores of protesters gathered outside the Anna Salai post office and shouted slogans against the central government.
The protesters said that the holy Ganges River was highly polluted and its water could lead to fatal diseases.
A protester told ANI that the water that was being sold was impure and could cause the spread of disease. The protesters were later detained by the police.
Under a Centre-sponsored scheme, holy water- drawn from two river sources at Gangotri and Rishikesh in the northern Uttarakhand state- were made available at 809 post offices across the country.
As per reports, the plan to provide the holy water has already been implemented by some of the e-commerce websites and for a litre bottle sourced from Gomukh, the e-commerce company charges Rs 299.
--ANI