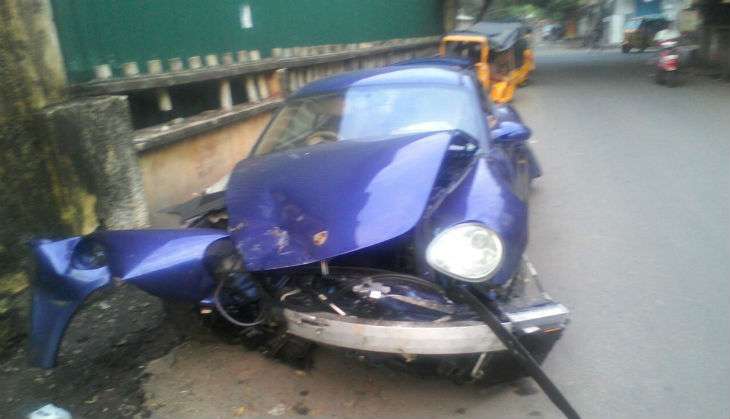 One man was killed and three others injured after being hit by a Porsche being driven by a law student in Chennai.
The incident occurred when 22-year-old Vikas Vijayanand rammed his car into a row of parked auto-rickshaws at Chennai's Cathedral Road at around 3:30 am on 19 September.
The deceased, identified as Arumugam, an auto-rickshaw driver, died on the spot, NDTV reported. Three auto-drivers were left injured in the accident. Two are said to be critically injured. They have been admitted to Rajiv Gandhi Government Medical College Hospital.
Also Read- Gujarat: 5 killed, 21 injured as bus rams into truck near Godhra
"The student Vikas Vijayanand was drunk while driving. We are investigating," a police officer told NDTV.
According to the police, the student, a resident of T Nagar and son of the Supreme Court lawyer Vijay Anand, was returning from a party along with his friend. Vikas and his friend escaped the accident unhurt.
Also Read- Himachal Pradesh: 22 killed in two road accidents