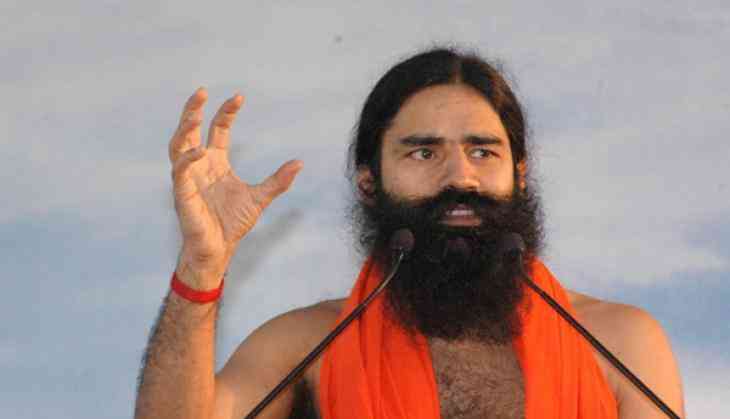 As one after the other so called godmen or the Babas get exposed for their sexual exploits and violence, Baba Ramdev has asked the public not to be misguided by the robes. And coming in the wake of the recent conviction of Dera Sacha Sauda chief Gurmeet Ram Rahim and the arrest of Alwar's Falahari Baba, Baba Ramdev's words come as a clarion call to both the fraternity of those in robes and the gullible public alike.
Speaking at a function in Rajasthan's Alwar district on Wednesday Baba Ramdev said that a Sadhu does not become a saint by his clothes, but by his character. There are 5 lakh saints in India and most of them are pure. However, there are a few who are involved in activities like rape and murder, he noted. Yet his observations sounded more like a defense of the tribe.
"There are some Babas who indulge in crime, but they are an exception. Society must not blame every saint by terming him a rapist. One does not become a saint by his clothes alone. A Sadhu becomes a saint only by his character. And a Sadhu must be pure in his character," Ramdev said. The yoga exponent Guru was in Alwar to inaugurate a unit of Patanjali Gramodhyog, an enterprise run by him.
"The Babas who make a fool of people in the name of pomp and religion should never be encouraged. People expect their growth to happen through the miracle of a Baba," Ramdev pointed out.
On the occasion Baba Ramdev announced Patanjali's plan to enter textile manufacturing. "Patanjali will soon get into garment and textile market and break the stranglehold of foreign manufacturers. Patanjali will make everything from underwear to ethnic and sportswear soon," said Ramdev.
Explaining the reason for Patanjali's entry into yet another area of business, the Baba observed that presently 70 per cent of the Indian textile market was in the hands of foreign companies. "Our objective is to eliminate foreign companies from India and make our local market flourish," he said.