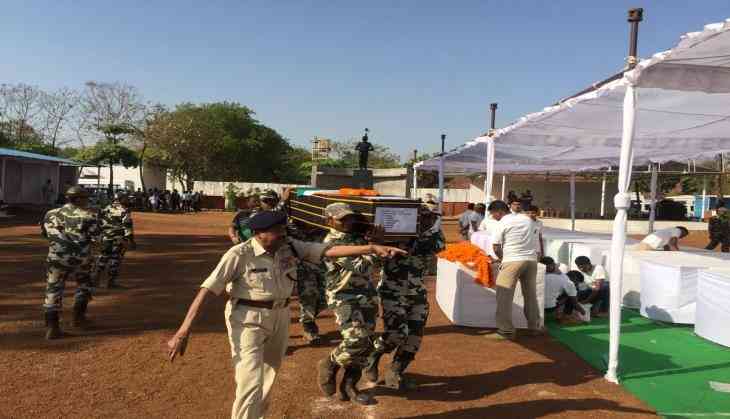 Even as the Centre vowed to take action against the perpetrators post the deadly Sukma Naxal attack, the Congress on 25 April urged the government to develop a coherent strategy by taking suggestions from different political parties and ensure that such attacks do not occur ever again.

Stating that such incidents have taken place in the past as well, senior Congress leader Motilal Vohra said the Centre should invite all senior leaders from different political parties and take their suggestions so that such attacks do not take place in the future.

Expressing similar views, Congress leader K.T.S Tulsi while dubbing the attack as unfortunate said the nation must stand united in this hour of grief.

"It's an unfortunate attack. I salute the jawans, who laid down their lives for the country. They fought valiantly and a serious damage was caused at the other side also. I would say that nation should be united in a crisis like this," he added.

Earlier, Union Home Minister Rajnath Singh said the government had taken the killing of CRPF personnel as a challenge and vowed to take action against perpetrators.

Singh, who paid homage to the jawans during a wreath laying ceremony along with his deputy Hansraj Ahir and Chief Minister Raman Singh, said this cowardly and unfortunate act exposed desperation and frustration.

"It is a cold blooded murder by the extremists. The Centre and state governments will work together and take action in this regard," Rajnath told a joint press briefing with the Chief Minister here.

Chhattisgarh Chief Minister Raman Singh has called for a concrete strategy to counter such attacks, while expressing grief over the death of jawans.

"It's high time when we need to adopt some strategies to counter such attacks in future. I offer my condolence to the families of deceased jawans," Raman said.

The Home Minister also briefed Prime Minister Narendra Modi on the attack last night.
-ANI