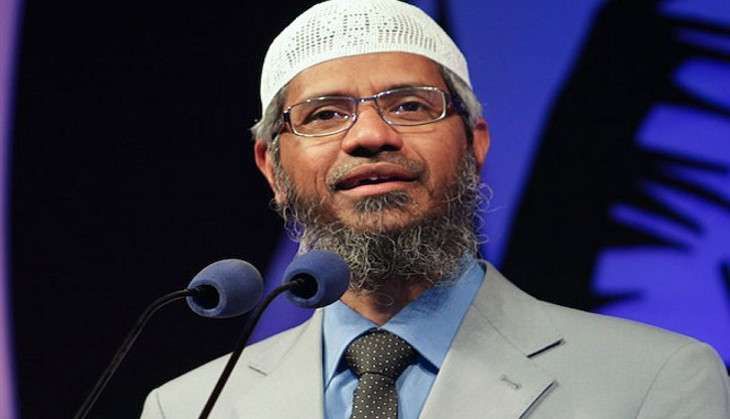 Following the Centre's tough stand on Islamic preacher Zakir Naik's controversial comments on terrorism, nine teams from the National Intelligence Agency (NIA), the Intelligence Bureau (IB) and other agencies are scanning the former's activities, while special teams are scanning footage of his speeches.
According to sources from the Ministry of Home Affairs (MHA), four teams have been constituted to scan video footage and CDs of Naik's speeches and three teams are scanning social media sites, while two teams are monitoring his Facebook posts.
According to initial investigation, it has been found that Naik's speeches are provocative, objectionable and so is his writing. His NGO, Islamic Research Foundation's operations have also been branded as suspicious.
It has also been found that the funds sent for his 'charitable activities' are being misused and the MHA is also examining his Foreign Contribution Regulation Act (FCRA) funding clearance and irregularities.
Apart from his phone calls and e-mails, the sponsors for his foreign trips and meeting are also under the NIA scanner.
Sources add that Naik may be banned soon and the Centre has sought fresh legal opinion regarding the controversial preacher.
The government is most likely gearing up to make a strong legal case against Naik.
According to reports, Naik has kept himself legally safe and he is also said to have the backing of the Saudi royal family.
The Centre will soon make an amendment in the Unlawful Activities Prevention Act (UAPA)- under which an individual can be put under the 'ban list'.
Under UAPA, the provocative or controversial speakers - whose speeches inspire terrorists - can be banned and action can be taken against them.
Asserting that the Centre has taken cognizance of Naik's controversial comments regarding terrorism, Union Home Minister Rajnath Singh had earlier said that a proper probe will be conducted into the matter.
"We have taken cognizance of Zakir Naik's speeches and necessary instructions have been issued in this regard. His (Zakir Naik) speeches, CDs are being examined and whatever is justified will be done," Rajnath told the media here.
He added that the government would not compromise on the grave issue of terrorism at any cost.
According to a Bangladesh newspaper, militant Rohan Imtiaz, the son of an Awami League leader and one of the perpetrators of Dhaka's diplomatic zone terror attack, quoted the controversial Indian Islamic preacher Zakir Naik as urging all Muslims during his lecture on Peace TV to become terrorists.
Naik, a popular but controversial Islamic orator and founder of the Mumbai-based Islamic Research Foundation, is banned in the UK and Canada for his hate speeches.
He is among the 16 banned Islamic scholars in Malaysia.
-ANI