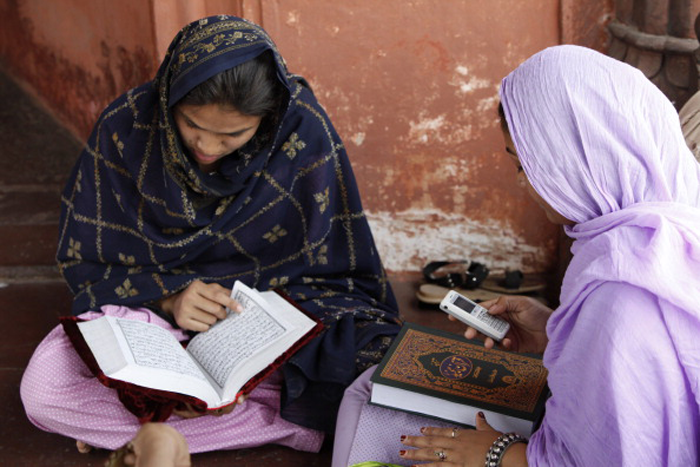 The Registrar General and Census Commissioner on 25 August released the data on Indian population divide based on religion.
According to the data from Census 2011, Hindu population now stands at 79.8% which is a total of 96.63 crore, and Muslim population comprises 14.2% with a 17.22 crore population.
The hullabaloo that has followed the release of this data is because while Hindu population is still undoubted majority, the proportion of Hindus in total population has fallen by 0.7 per cent, and Muslims have seen a rise by 0.8 per cent.
This, of course, led to Twitter bursting with reactions on why India's majority religious group has fallen below the 80% mark.
Religion-wise population data according to #Census2011 released http://t.co/UJPuHmlumz pic.twitter.com/mJvpdkXxZX

— PIB India (@PIB_India) August 25, 2015
1. Those who question the timing
Modi govt happy to release religion data but not caste data #Census

— Shivam Vij (@DilliDurAst) August 25, 2015
Hmm !!! Modi Govt has released Religious census of 2011 !!!! Interesting !!!

— Navroop Singh (@s_navroop) August 25, 2015
2. Those who are still hating on liberals
If you take out Libtards from the Hindu figures, the population goes down drastically. #Census2011

— Sardar Khan (@SardaarKhan) August 25, 2015
Census 2011 only tells us what we experience from lefties and pseudo seculars everyday.

— Priti (@pritiriyer) August 25, 2015
3. Those who invoke Sakshi Maharaj/Sadhvi Prachi
After #Census2011 PM Modi has decided to give Sakshi Maharaj women & child health care... :)

— Neha Gupta (@ne_hah) August 25, 2015
#Sensex is nonsense... @Narendramodi is working with economist like sadhvi prachi n sakshi maharaj to elevate the economy. have patience.

— Ruchi (@RUCreated) August 24, 2015
so shud i say #SadhviPrachi said ri8??oops..hindu population declined by 0.7% if i m corrct.. #Census2011

— #OneIndiaOneCode (@CLUBVK18) August 25, 2015
Census 2011 shows population of Hindus reduced & population of Muslims increased in India. Prachi Sadhvi ne bola na 'Hum do hamare Chaar' 😂

— Gustakh Nigaah❤ (@SarcastiCharm) August 25, 2015
New census shows Muslims growing faster than Hindus in India. Sakshi Maharaj must be dreaming of ending celibacy.

— deep halder (@daipayanhalder) August 25, 2015
4. Those who don't subscribe to a religion
!!! Where are the Atheists ??? #Census2011

— Critically Your's ✘ (@thebakwaashour) August 25, 2015
Long story short, Hindus or Muslims, Indian population is still growing. Perhaps that should be the focus?
Here's the data on other religious groups:
Christian 2.78 crores (2.3%); Sikh 2.08 crores (1.7%); Buddhist 0.84 crores (0.7%); Jain 0.45 crores (0.4%), Other Religions & Persuasions (ORP) 0.79 crores (0.7%) and Religion Not Stated 0.29 crores (0.2%).
The proportion of Sikh population has declined by 0.2 per cent and the Buddhist population has declined by 0.1 per cent. Also, there has been no significant change in the proportion of Christians and Jains.